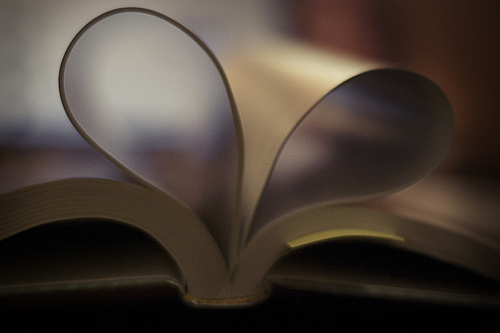 British Columbia moves ahead with Open Digital Textbook Project
Last year at the OpenEd 2012 Conference held at UBC, the BC government committed to being the first province in Canada to offer students free, online, open textbooks for a variety of popular subjects. It was an exciting announcement for all people who have been tracking open educational resources and the open movement in education.  The project will result in free and openly licensed textbooks available online for web or mobile consumption, or for download which can be printed by instructors and students for use in their courses.
My understanding is that the textbooks are not being required or imposed upon instructors, who can still choose the textbook which suits their needs.  The textbooks are to be aimed at broad introductory courses which tend to have a common curriculum throughout the province.  Instructors may choose to use the texts in full or mix and match parts of the online textbooks to suit their curriculum needs.
Last week the BC government provided an update on its progress with the project and released the 40 texts which are being developed.  The 40 textbooks which are being developed are listed below:
English – 1st year

Math and Stats – 1st year

Psychology – 1st year

Economics (macro and micro) – 1st year

Biology- 1st year

Math and Stats – 2nd year

Accounting – 1st year

Chemistry – 1st year

Physics and Astronomy – 1st year

Sociology – 1st year

Philosophy – 1st year

Computer Science – 1st year

Chemistry – 2nd year

Business, Business Administration and Management – 1st year

Psychology – 2nd year

Criminology – 1st year

Accounting – 2nd year

Economics (macro and micro) – 2nd year

Marketing – 1st year

Biology – 2nd year

Commerce – 2nd year

Anthropology – 1st year

Business Information Systems/Business Computer Systems/Business Information Technology – 1st year

Visual Arts, Media and Design – 1st year

Earth, Ocean and Atmospheric Science – 1st year

Kinetics/Kinesiology- 1st year

Communications – 1st year

English – 2nd year

Geography – 1st year

Human Resources and Organizational Behaviour – 2nd year

Applied Science – 1st year

French – 1st year

History – 1st year

Political Science – 1st year

Visual Arts, Media and Design – 2nd year

Communications – 2nd year

Sociology – 2nd year

Applied Science – 2nd year

Political Science – 2nd year

Human Resources and Organizational Behaviour – 1st year