by Greg Klimes, Teaching Faculty, RMOT, Faculty of Science and Technology, Vancouver Island University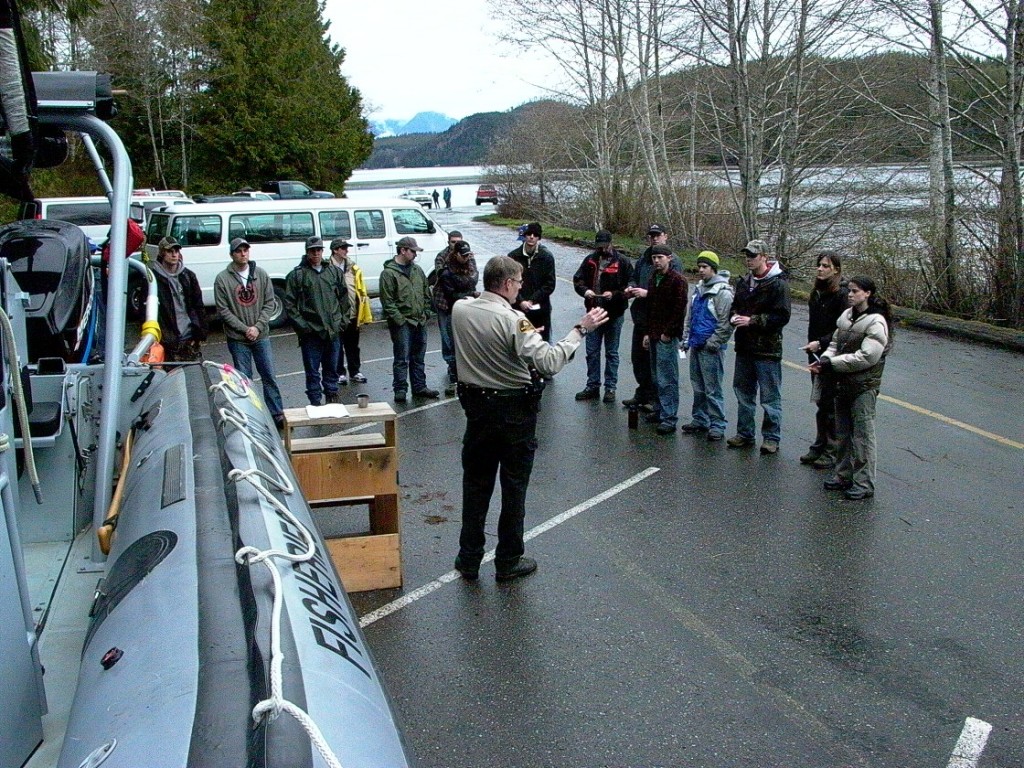 One of the nicest rewards I've experienced here at VIU occurs each year when I invite several alumni from the RMOT program to assist in the mentoring and teaching of my current students. Here's how it works and what it looks like.
After a classroom discussion on conducting compliance checks, my students are ready to practice on strangers in the field. The students take on the role as a seasonal law enforcement officer, with full powers of a Conservation Officer or Fishery Officer.
This exercise takes place in Tofino, at the end of their first year of studies and just prior to their first summer job. Many of these students will work in national, provincial and regional parks across western Canada. A large component of their duties will include conducting compliance checks on a variety of park and resource users.
Professionalism is critical and as they say, "Practice makes perfect"
What makes this day-long exercise valuable, productive and a lot of fun are the 8 to 12 strangers or volunteer actors, who role-play non-compliant resource users. They are all alumni from our program. Most of these grads have many years of practical law enforcement experience as Conservation Officers, Fishery Officers, Park Rangers, Natural Resource Officers, Park Wardens and even the RCMP.
The students are always nervous to start with, not wanting to mess up, so we ask the actors to go easy on them for the first few rounds. By the afternoon the actors crank up the heat and really create some difficult and challenging encounters for the students. They push and challenge their authorities with regulations and powers. The students gain valuable feedback after each encounter. Mistakes are made and corrected for the next encounter. Confidence builds and the feedback we receive is always positive.
Stories shared from these experienced grads include when they were students many years ago and how nervous they were doing these very same scenarios.
It's really rewarding watching our grads mentor and guide these new students, as they test their wings on "doing it right". And we know this could go full circle one day when these same students get to reverse the roles and will volunteer to act for the next generation of students.