by Darlene Goodrick, Supervisor – Printing & Duplicating, Vancouver Island University
Recently I was fortunate enough to take part in the "FISH" customer service training.
What is "FISH" you ask?
Really?  You don't know what a fish is?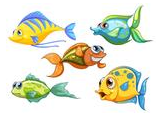 OK I am kidding, that isn't what this is about.  Well sort of but not really.
It all started in an open air fish market located in Seattle, Washington, USA.  The Pike Place Market is known for their tradition of throwing fish to get wrapped for customers that are purchasing.  As the story goes, the business was near bankruptcy in 1986 when the owner and employees decided to become 'world famous' by changing the way they did business.  Their antics of throwing fish and repeating orders, and performing for customers has become a regular mid-day show at the market.  People working nearby will take their lunch break near the market so they can listen in and watch the uplifting fun and humorous actions of the market staff.
What does this mean to us here at Vancouver Island University?
Well.. with a bit of publicity, a film crew, and an appearance on Good Morning America, the FISH! Philosophy was born.  This resulted in speaking engagements, motivational books, and corporate training videos focusing on fun and positive attitudes resulting in customer service that keeps them coming back for more.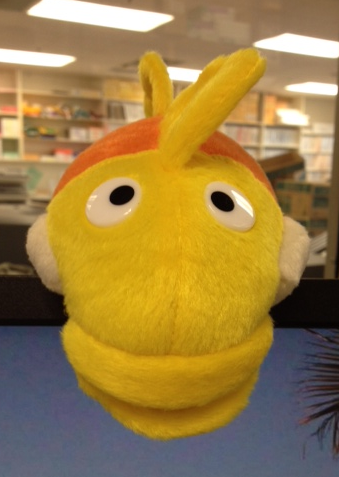 This is the learning I participated in at VIU, to understand the techniques used at the Fish Market that has resulted in this near bankruptcy business now seeing at peak times 10,000 visitors daily.  Some just come to watch but many are buying and the business is thriving beyond imagination.
The workshop was fun and engaging and reminds us that our work life needs to be something we enjoy and that we treat each other with kindness and respect.  Each participant of the workshop goes home with a fish souvenir meant to be thrown about the workplace and create smiles.
Pete the Perch sits near my workstation reminding me to remember to make work fun while we are getting our work done.  To learn more about the FISH program, go to www.fishphilosophy.com
Stop by the Print Shop to meet Pete, and hear first- hand why YOU want to be at the next FISH event at VIU!