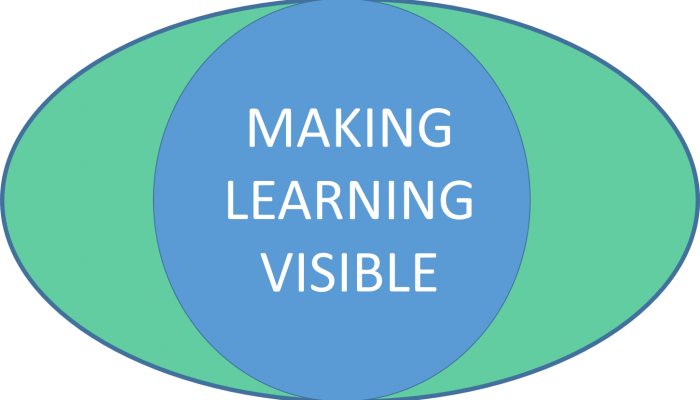 Making Learning Visible: Engaging Students through Reflective and Co-Created Learning Experiences
This page outlines details about Making Learning Visible: Engaging Students through Reflective and Co-Created Learning Experiences – Course Redesign Program postponed to run sometime in Fall 2017.
Facilitators: Liesel Knaack, Director,  Michael Paskevicius, Learning Technologies Application Developer and Jacqueline Kirkham, Learning Technologies Support Specialist, Centre for Innovation and Excellence in Learning.
REGISTER – POSTPONED TO FALL
Course Redesign Program Overview
This program is an opportunity for faculty members to review, enhance and (re)construct one of their courses. Working alongside their peers, faculty members engage in activities that highlight essential course design principles and then apply those ideas to an upcoming course. This course redesign program is focused on designing an assignment to engage students in reflective and co-created learning experiences leveraging learning technologies.
Emerging and existing learning technologies offer new ways to conceptualize teaching and learning practices by inviting further opportunities for the personalization of inquiry-driven learning, fostering student creativity, and promoting student engagement. This course redesign institute will explore ways in which you might engage students in co-creating knowledge and resources thereby engaging them in more openly visible learning experiences. This approach has the added benefit of exposing students' work and learning to their peers or the community at large for review. These open educational practices are about engaging students in creative activities with real-world audiences.
We'll focus on crafting one project or assignment which meet your existing or redesigned course learning outcomes (or enhancement of those outcomes), explore tools for the co-creation and exposed sharing of knowledge resources, and identify strategies for conducting peer-review. In the end you'll end up with plan for implementing your redesigned course in Fall 2017 and a revised course outline. We'll likely be using WordPress (a blogging and micro-website tool) that can have video, audio and other technology integrations built into it.
Throughout the Course Redesign Workshop Institute (Phase 2 below), we will also be collectively exposing our own learnings to others in the group through a live reflection and blogging site to support our work. Faculty members also have the opportunity to share feedback and ideas about teaching and be inspired with new ideas from their peers.
Learning Outcomes – By the end of this workshop, faculty members will be able to:
Edit or write new learning outcomes related to the enhanced course
Design an assignment that leverages technology to allow for students to co-create knowledge and resources while engaging them in more fully exploring the development of reflections on learning
Develop an accompanying marking tool/rubric for self and student assessment of work
Engage in and describe what it is like to be part of a three-day workshop that is structured around making faculty learning visible and open
Schedule and Time Commitment
TBD: Online Advance Preparation Time (self-paced, all online, 3-5 hours total)
TBD: Day One of Workshop Institute, 8:30 AM – 3:30 PM (cohort-based, 7 hours + 1-2 hours homework)
TBD: Day Two of Workshop Institute, 8:30 AM – 3:30 PM (cohort-based, 7 hours + 1-2 hours homework)
TBD: Day Three of Workshop Institute, 8:30 AM – 3:30 PM (cohort-based, 7 hours)
TBD: Undertake all Benchmarks as outlined below for Phases 1, 2 and 3 (some group, mostly own teaching activity and some engagement with Centre staff – see time breakdown below)
Three Phases of Course Redesign Program
This course redesign program is composed of 3 phases/parts:
1. Advance Preparation: It will be essential for faculty to complete some readings and preparation activities in order to fully experience and gain key insights into the work of the Workshop Institute.  This will include: TBD independently completing online readings/videos, sharing responses etc.
2. Workshop Institute: A three-day intensive, face-to-face learning session. During these days, faculty members will engage in a variety of activities that structure and inform the course design process. We will take you through a simulation of an assignment that leverages technologies to make learning visible, open and reflective, while you are designing an assignment that will do the same for your students. It is expected that you will be able to have full attendance at the Workshop Days (TBD).  Approx. 21 hours. In addition, For this workshop, you will be expected to work on a substantial assignment which takes the form of redesigning/creating a rich new assignment for students and a related summative assessment piece (rubric, checklist, marking tool). Possibly a couple of hours of homework each night (TBD). Outline for three-day workshop:
Day 1: The Disposible Assignment, Degrees of Openness, Technology Tools Available for Faculty, Assignment Development + Live Blogging and Reflections on Learning
Day 2: Designing Assignments, Creating Assessment Tools for Visible/Open Assignments, Exploration of Technologies + Live Blogging and Reflections on Learning
Day 3: Give and receive feedback on your course redesign work. Developing pre, during and post skills and knowledge for student learning, Redesign Learning Outcomes, Course Outline Revamp + Live Blogging and Reflections on Learning
3. Implementation: Benchmark activities as listed below for TBD follow-up.
Implementation Benchmarks
Feedback from Centre for Innovation and Excellence in Learning
One of the program facilitators will meet with you in the days before implementation in the semester, to provide final feedback on the elements of the course being redesigned. Approx. 1 hour in a meeting you schedule at your convenience before your class starts.
Administer a Mid-Term Survey of Students
By midterm of the TBD semester, you will administer a survey of your students targeting their response to key elements/practices of the assessment and evaluation components you have enhanced. Approx. 10 minutes of class time, about 30 minutes of meeting time with one of the facilitators to over the results.
Arrange a Classroom Observation by Centre Staff
Sometime early to mid-semester of TBD, you will invite one of the facilitators to observe one class that is related to redesigned assessment and evaluation pieces. The observation process for you and Centre staff follows the procedures in the "VIU Guide to Peer Observation and Feedback for Reflective Practice." Approximately 30 minutes pre-observation meeting, 1 hour of class time, 30 mins – 1 hour meeting afterwards to debrief.
Exchange Ideas with Colleagues
You and the group of faculty members in this Course Redesign Program will convene during TBD semester to share experiences and lessons learned from the changes you are making to your classes. We hope to meet 3 times (once in August, once mid-semester and once at the end of the semester). Approximately 4 hours total @ 1 – 1.5 hours each of 3 times
Write a Brief Reflection Essay
At the completion of the TBD semester, you will capture your learning in a 1-2 page summary of the experience and assesses the impact of the experience on your professional practice. This written reflection will demonstrate the accountability of the changes you made and could be used for promotions, reports and marketing efforts (but no names or identifying components will be included). Approximately 1 hour total on your own you email to one of the facilitators by December holidays.