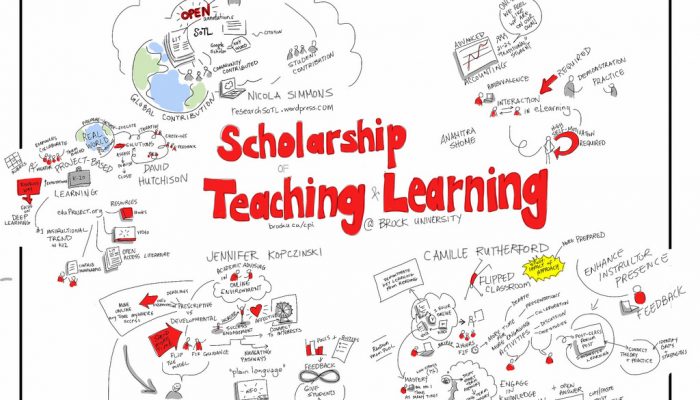 Toward a Scholarly Approach to Teaching: Exploring the Questions We Have About Student Learning
This page outlines details about VIU's Scholarly Approach to Teaching Course Redesign Institute running from May 2018 – Fall 2018. 
Facilitators: Kathleen Bortolin and Marilyn Funk, Curriculum, Teaching and Learning Specialists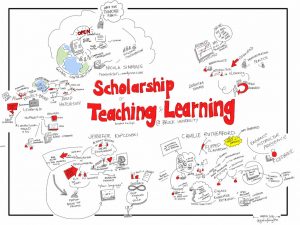 REGISTER Deadline by April 15: Registration and Questions Contact Liesel.Knaack@viu.ca
Course Redesign Institute Overview
In this high impact course redesign program, participants will focus on building a reflective scholarly teaching or research project that provides feedback and insight on teaching and learning practices. Built with the principles of the Scholarship of Teaching and Learning (Boyer, 1990), the program supports participants in a rich, personal and reflective inquiry process around student learning.
The Course Redesign Institute will delve into the questions about student learning that you are passionate about, confused by, or interested in exploring. In order to do this, you will reflect on your practice, your experiences, and your values. We will talk about the formal and informal ways in which we, as educators, inquire into our practice.
We will also unpack and explore what scholarly inquiry is, discussing how we can situate ourselves in our research, and the somewhat discomforting space that creates. We will talk about the dual role of teacher-researcher in scholarly inquiry, and the biases inherent to that dual role. We will also explore the ethics of scholarly inquiry and profile some example methodologies.
Finally, we will support you in redesigning your course and the inquiry project you are interested in building. We expect that participants will bring a variety of ideas to this session, and we intend to work with each participant where they are.
Some participants may be interested in this session because they have a formal process in mind, while others might just like to explore these themes generally, without a formal or even an informal project in mind. We welcome all participants interested in scholarly inquiry to this session, and have designed it accordingly.
Learning Outcomes
By the end of this program, faculty members will be able to:
Consider how a scholarly approach to teaching and learning could be applied in their context
Articulate a question (or more than one question) related to student learning that they are interested in exploring and reflect on how they came to that question
Apply the steps necessary to developing a scholarly inquiry project around their professional practice
Consider the ways in which course design may need to change when connected to a scholarly inquiry
Schedule and Time Commitment
Before May 23: Advance Preparation Time (meet other participants online, complete a selection of readings/videos, engage in a few online activities for the upcoming institute days – ~ 3-5 hours)
Wednesday, May 23: Day One of Institute, 8:30 AM – 3:30 PM (7 hours)
Thursday May 24: Day Two of Institute (online) 8:30 AM – 3:30 PM (5 hours)
Friday, May 25: Day Three of Institute, 8:30 AM – 3:30 PM (7 hours)
Fall 2018: Implement scholarly approach to teaching with support from CIEL staff fulfilling some reflections, feedback and small group gathering of participants
Resources:
Scholarship Reconsidered: Priorities of the Professoriate.  Ernest Boyer's seminal article that redefines "scholarship" to include research into teaching and learning as a key responsibility of academics.
Example of SoTL Projects. This video from Elon College outlines three different SoTL projects.
Making a Case for SoTL. In this video, Gary Poole (UBC) argues for why research on teaching and learning is valuable in higher education.
SoTL Primer. A handy resource from The University of Calgary, this list includes a number of key articles related to the Scholarship of Teaching and Learning (SoTL).
Three Phases of the Course Redesign Program
Advance Preparation: It will be essential for faculty to complete a set of readings ahead of time in order to be able to prepare for discussion and to fully engage with the Course Redesign Institute.
Workshop Institute: A two-day intensive, face-to-face experiential learning session, with one additional day of independent work for individual course design and development (with one additional day of independent work in the online environment). During these days, faculty members will engage in a variety of activities that will guide reflection on their teaching and inform their course development process.

Day 1 (in the classroom): Reflecting on the Pre-workshop Experience; Reviewing Principles of Student Learning; Examining the Roles of the Teacher and Student in Learning; Building Trust and Community in the Classroom; Analyze Cases and Situations Designed to Highlight Best Practices; Online Tools to Support Student Engagement
Day 2 (on your own): Develop a Complete Teaching and Learning Sequence for a Two-Week Module Within a Course
Day 3 (in the classroom): Reflecting on the Online Day; Incorporating Strategies for Student Ownership; Assessment as Learning; Leveraging Peer Learning
Implementation
Benchmark activities as listed below for Fall 2018 follow up.
       Collect Feedback on your scholarly question or research project 
One of the Program facilitators will meet with you sometime before implementation in the Fall 2018 semester, to provide feedback on the elements of  your inquiry question or research project. Approx. 1 hour in a meeting you schedule at your convenience before your class starts.  
Administer a Midterm Survey of Students (if relevant)
By midterm of the Fall 2018 semester, you will administer a survey of your students targeting their response to key enhancements within your course. Approx. 10 minutes of class time, about 30 minutes of meeting time with one of the facilitators to go over results.
Exchange Ideas with colleagues
You and the group of faculty members in this Course Redesign Program will convene during Fall 2018 semester to share experiences and lessons learned from the changes you are making to your classes. We plan to meet 2 times (once mid-semester and once at the end of the semester). Approximately 3 hours total @ 1 – 1.5 hours each of 2 times.
Write a Brief Reflection Essay
At the completion of the Fall 2018 semester, you will capture your learning in a 1-2 page summary of the experience and reflect upon the impact of the experience on your professional practice. This written reflection is primarily a way for you to document your journey, but might also be a resource for communicating your experience to other faculty members (no names or identifying components will be included). Approximately 1 hour total on your own via email to the facilitators before summer holidays.
Register and Questions: Email Liesel.Knaack@viu.ca