The Post Conference
After three long days full or learning, there was still the Post Conference to look forward to. The Post Conference sessions offered two full days of interactive, in-depth sessions for all levels of Desire2Learn users. These sessions were just as interesting and engaging as the regular conference sessions. Here is an overview of the Post Conference sessions I attended.

Creating Accessible Courses
Martin Montgomery
This session was average. It was very interactive, and there was a lot or sharing resources and the wealth of knowledge in the room. We learned how to give feedback in a variety of ways as well as how to create courses that are more accessible. The session promoted a greater sense of community. Contribution to the community continues through the discussion are in this course.
To Infinity and Beyond
Dave Maurer
This was by far one of the best sessions I attended. It focused on all the creative uses and possibilities for using Desire2Learn and ePortfolio.  We discussed using D2L to create community, promote collaboration, centralize professional development and communicate with alumni.  I felt the possibilities of this tool are endless and I was amazed by the way it had been used by other institutions.
Keep it Simple Scholars: Easy Desire2Learn ePortfolio Activities for your Course
Jason Santos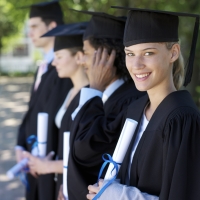 Again, another awesome session that really made me think about the possibilities of ePortfolio. ePortfolio provides an amazing way to share and to communicate with students. There are many easy and simple ways to use ePortfolio within an individual class not just as a showcase for a degree or other program.
For a video overview of ePortfolio click on the following link: http://www.desire2learn.com/resources/video/view/?id=0_qx8xqls7

To read about ePortfolio click on the following link:
http://www.desire2learn.com/products/eportfolio/
Instructional Design Best Practices

Jeff Salin
This session highlighted needs analysis for building and creating courses. I really think this speaker missed the mark in some ways – I was hoping that we would take some content and create a more engaging and purposeful activities that are accessible to all. Instead it was a flow chart and a session that seemed to be more geared toward business. The key I learned from this session – Know the Audience.
That wraps up my not so brief two part overview of Desire2Learn Fusion 2013. It really was a growing and learning experience. By the end of five days of learning my head was spinning, but I was excited to share all that I had learned.