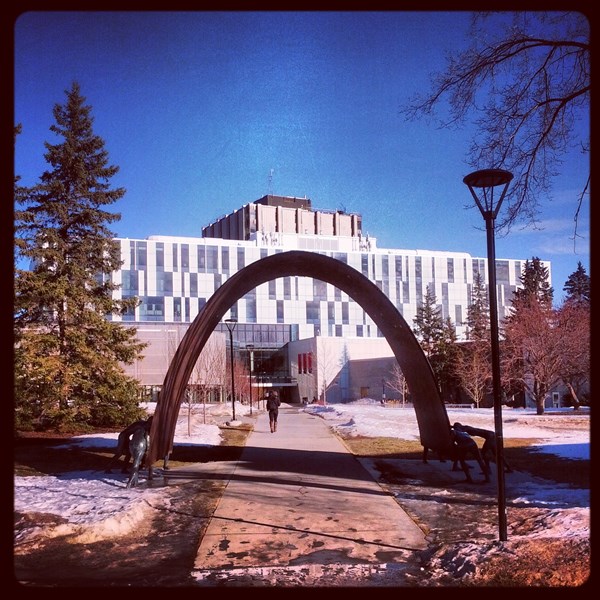 I recently attended the Educational Developers Caucus (EDC) hosted at the University of Calgary.  The theme of this year's conference was 'Conceptions of the profession: How institutional directions shape our practice' (program available here).  The EDC is organized by the Society for Teaching and Learning in Higher Education (STLHE) and brings together a community of educational developers working in higher education throughout Canada.
As the job profile of an educational developer can be quite diverse, I engaged with a variety of people whose job profiles ranged widely and who were situated within different structures of their university.  It was interesting to engage colleagues and hear what they were working on in their own institution.  As I work primarily in educational technology development I found myself in a bit of a minority.  However, it was incredibly valuable to engage with educational developers throughout institutions working in curriculum redesign, assessment and evaluation, developing learning outcomes, and faculty development in general.
One of the most interesting statements I heard at the conference in reference to defining our role was "Educational developers form the connective tissue across the institution".   This rang true to me as I do believe we traverse the disciplines throughout our institution and have the power to bring people and ideas together.  There are numerous opportunities for us to share innovations and best practices with instructors across the university.  I believe this is a significant part of our job, capturing those innovations by writing about and researching their impact and sharing these with the university at large and beyond.
We also attended the pre-conference which included a session facilitated by Joan McArthur-Blair on Utilizing the Transformative Force of Appreciative Inquiry in Educational Development.  The pre-conference was hosted by Bow Valley College in downtown Calgary.  Appreciative Inquiry "advocates collective inquiry into the best of what is in order to imagine what could be, followed by collective design of a desired future state that is compelling and thus, does not require the use of incentives, coercion or persuasion for planned change to occur" (Bushe, 2013).  Appreciative inquiry seeks to focus individuals towards reflecting on positive aspects of a situation by getting them to ask questions and tell stories from a positive perspective.  The session was expertly facilitated by Joan McArthur-Blair and I really enjoyed her reflections and techniques throughout the session.  There are always numerous magic moments when you are engaging with a really good group facilitator.  I imagine the appreciative inquiry approach being quite useful when working with faculty.  In fact I witnessed Kathleen use it in a session she facilitated earlier this week and it worked wonderfully!
I presented with Kathleen on our blended Teaching Faculty Scholars Program and we shared a little about the process of designing the program, and how things have gone so far.  This presentation time slot was shared with colleagues from the University of Calgary who presented on a similar faculty development program.  I also presented with Carl Butterworth on Pedagogical Design of Learning Technologies in the Classroom: New and Emerging Tools for Faculty and Student Learning.  In this session we presented a model of how we engage faculty with new and emerging technologies, what considerations exist for scrutiny of any new technology and an example of the model in practice.
I attended sessions on developing professional practice portfolios, learning outcomes, models for 21st century learning and educational developers as change agents.  The sessions were well organized and diverse  and gave us lots of time to connect casually with colleagues outside the sessions.  I found everyone at the conference to be incredibly inviting and interested in sharing knowledge openly, so I do hope to engage with this group again.
References
Bushe, G.R. (2013) The Appreciative Inquiry Model. In Kessler, E. (ed.) The Encyclopedia of Management Theory. Sage Publications.