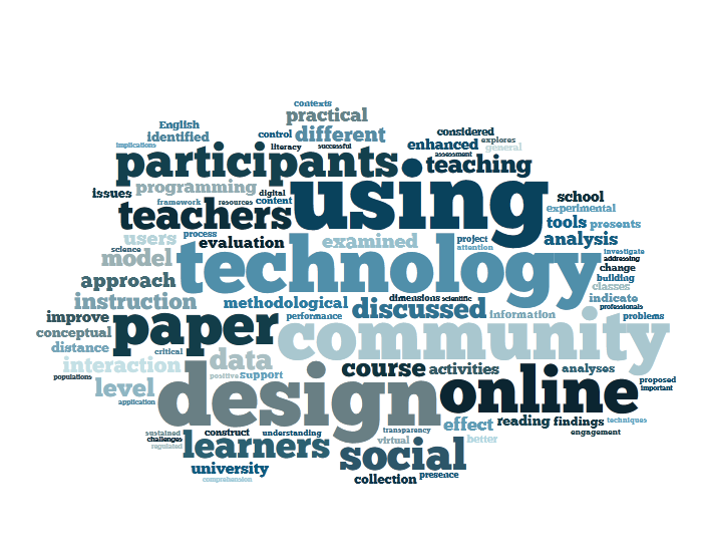 We hosted our first fully online VIU community of practice discussing best practices for facilitating online learning last Friday over lunch. While the initial group was small the session went very well. We had established some structure to and prompts to guide the discussion however we ended up having a vocal group of faculty who just wanted to jump in and tackle the issues they were facing on the ground.
We covered a lot of ground in the one hour session, below find a quick recap of the major themes:
The need to provide student orientation to online environments

Useful orientation depends greatly on the design of the course: what tools is the instructor using, where do you want students working or focusing their attention?)
The group shared practices and approaches for orienting students to online

Included were CIEL orientations, instructor orientations, course overview screencasts

All agreed that as faculty we are responsible to ensure students have the tools and literacies to be successful in our online environments

The challenge of teaching online while not being original designer of a course
Challenge of maintaining some consistency for online courses at the program level

Doing so improves the student experience, so they are not navigating widely different designs during their time as students – perhaps some design principles are needed (Keep it simple was mentioned)

Challenge of finding tools for creating engaging content online
Students' migration to social networks to support their own work or group collaboration

means a loss of control but students prefer modern and familiar tools to collaborate

Fully online courses could have a time commitment listed when students are enrolling to better facilitate synchronous connections, otherwise it is a challenge to arrange synchronous sessions where all can be present
What does 'being present' mean in an online course? How quickly and frequently should we respond to student queries? New instructors and sessionals tend to set the bar high!
The fabled 'course zen' moment: when all moving parts, outcomes assignments, and teaching methods are in alignment
Recognition that online teaching is a totally different set of activities from face-to-face teaching to support student learning
Differences between facilitating online for blended versus fully online learning

We discussed the challenge of having this conversation with faculty who one or the other. Blended versus fully online learning practices are also a quite distinct set of activities
Our next session is Friday October 21, 12-1pm.  As these can be done from your desk, these sessions are frictionless and a good opportunity to contribute to the discussion with faculty engaging in blended and fully online teaching.
If you are interested in joining us please sign up for the next session!