On May 6, 2019 VIUBlogs will be updated to include a new block-based content creation experience for all users. This new content builder makes it easier to create beautiful pages and posts incorporating media, widgets, and a variety of content styles across your VIUBlogs site.
Create Content Using Blocks
The biggest change coming to VIUBlogs is the new "Gutenberg" block editor for creating pages and posts. In the current interface (the "Classic Editor"), creating content is a lot like writing an email. There is a single text field with some rich text options where you can type and add media to create your page. The Classic Editor gives little control over page layout unless you are comfortable diving into the HTML. Often the layout of your content looks different on the published page or post than it did in the Classic Editor when you were creating it.

The Gutenberg editor gives you more control over the layout and appearance of your content while you are creating it. Instead of a single box in which all content has to be created and formatted, the Gutenberg editor creates blocks of content which can be styled and reordered as you create to achieve the look and feel you want for your readers. Each new paragraph or section of your content in Gutenberg is given its own block which makes it easier than ever to set up your page exactly how you like as you are creating it. This new editor aims to make creating beautiful pages and posts much easier. Watch the short video below to see a comparison between the Classic content creation experience and the new experience.

The best way to get a feel for the new editing experience is to try it yourself. WordPress developers have created a site where you can try the new editor's features using preloaded sample content or by adding content of your own. You can access this page at any time here: https://wordpress.org/gutenberg/
Use Blocks to Make Your Posts and Pages More Dynamic
Blocks don't just change the experience of entering and reordering your content; the wide variety of blocks available also allow you to create a more dynamic experience for your readers by adding rich media to your posts, and my allow you to create new ways for readers to move through your content. In addition to blocks for text, the new editor offers a large collection of block types to help you add media to your posts and pages. Images can be added as stand alone items, or as a gallery or cover (with editable text). You can used blocks to add style elements to your text such as block quotes and pull quotes. There are also blocks for embedding videos, soundcloud playlists, twitter feeds, Tex Talks and more! 
To help your readers find the information they're looking for on your page, or to draw attention to specific sections, the new editor also allows you to create internal links (anchors) on a page which readers can use to jump from one section to another. Using anchors allows you to add a link in your text which will take the reader to a specific point (the anchor) elsewhere on your page when clicked. In Gutenberg, all headers have a built in option to add an anchor and most other blocks can have an anchor added to them if needed. This means you can link to a specific heading, subheading, or paragraph in your post or page from anywhere in your text, creating multiple ways for readers to move through your content.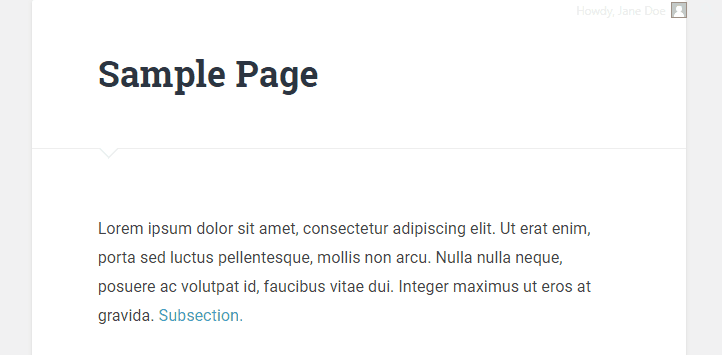 Can I Start Using the New Editor Before May 6?
To get started using the new block editor on your VIUBlog before May 6, you can enable the Gutenberg editor plugin. You can enable available plugins on your VIUBlog site from the Plugins option on your Dashboard.

Can I Opt Out of this Change?
Yes! In order to give all users the option to use this new editor or stick with the system they already know, we will be activating a plugin that allows each site administrator to choose whether the new editor or the classic editor will be used as the default for the site, and whether end users of the site can choose the editor they prefer. We strongly recommend trying the new content creation experience and making that option available to any editors, authors, or contributors on your blog. The classic editor plugin will only remain available in VIUBlogs as long as it is current and compatible with our system. At this time, the developer has announced plans to keep this plugin up to date until 2022.
Have Questions?
The Centre for Innovation and Excellence in Learning is offering information sessions for faculty, staff, and students who are currently using VIUBlogs. You can sign up for one of these sessions through Eventbrite. The session times and locations are below: 
February 26 |  3:00 – 4:00 pm | Virtual Session through VIUOnline Rooms
February 28 | 12:00 -1:00 pm | Building 305, Room 514
March 27 | 10:00 – 11:00 am | Virtual Session through VIUOnline Rooms
April  15| 1:00 – 2:00 pm | Building 305, Room 509