Liberate Learning: How to Untangle the Web of Feedback and Grading
May 12 and 13, 9:00 AM – 4:00 PM
This two-day workshop includes a series of Zoom interactions, independent faculty work on their chosen course, and consultations with facilitators. Participants will also be invited to participate in follow-up conversations before and during course implementation (Fall 2021 or Spring 2022). To enroll, please visit https://viusurveys.limequery.com/631332?lang=en.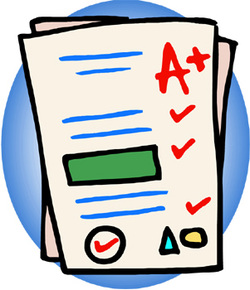 Marking and grading habits can—through the best of intentions—become a web of entanglements that eat up our time, constrict our creativity, and even inhibit student learning. To extricate ourselves, it helps to sort out the individual threads of assessment, feedback, and evaluation, in order to unravel the impenetrable knot they can form over time. The "Liberate Learning" project is designed to support this process.
Participants in this two-day project will focus on a single course and undertake a ground-level assessment of their feedback and grading practices. The purpose is to strip away practices that have the least impact on student learning, and replace them with a focused feedback and evaluation strategy that feeds student motivation while making faculty workload more manageable.
Participants will re-envision the targeted course, starting with a review of learning outcomes, and proceed to the design, development and alignment of all evaluated assignments, including a plan for appropriate feedback to students. The goal is to prepare participants for implementation of the newly re-designed course starting in Fall 2021 or Spring 2022.
In preparation for this project, here are some questions to consider:
Do my current marking and grading practices promote student self-awareness, self-regulation and motivation?
How efficient is the use of my time when responding to and marking the work of my students?
Do students recognize the purpose of my feedback? Do they value it?
Do the scores and grades I give to students really reflect their learning?
Do I look forward to reading and evaluating student work?
This project is about re-imagining your course delivery and involves a thorough rethinking of your course design. We will be encouraging you to disrupt your current practice, because it is only through this process that you can make deep and consequential changes to the way you evaluate student work and provide feedback. If you have any concerns as to whether this project aligns with your needs and goals, please check with the facilitators. If you are looking to liberate yourself and your students, we look forward to seeing you.
To enroll in this project, please go to https://viusurveys.limequery.com/631332?lang=en and provide us with a little information about your goals.