Last spring I gave the students a questionnaire to get feedback on their experience with the wiki assignment.  Here are the results.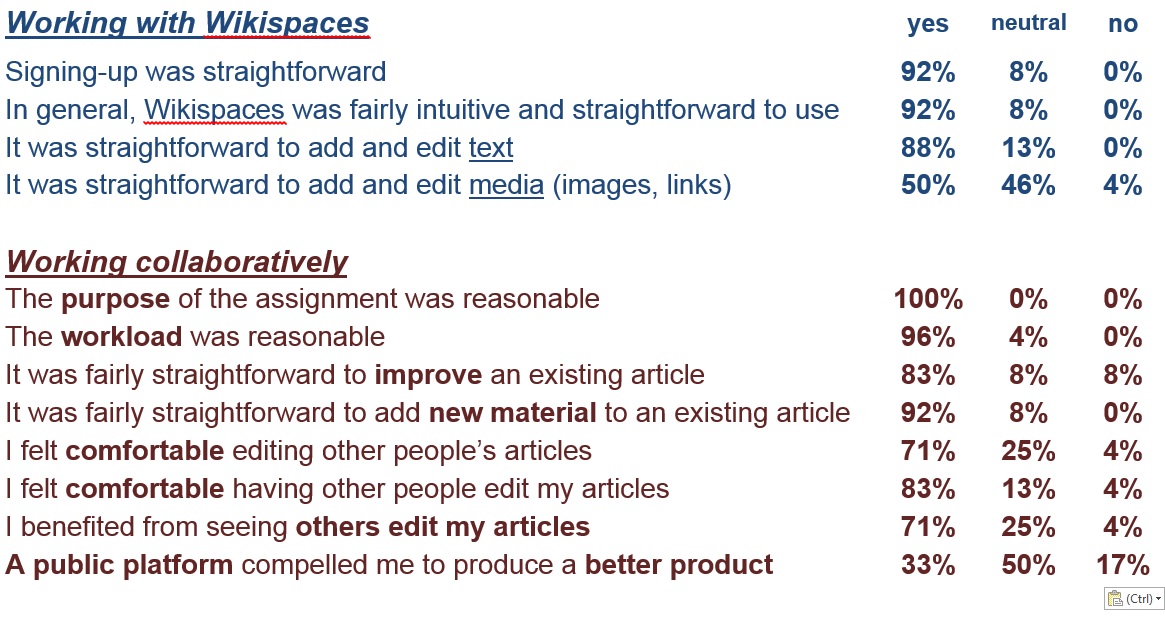 Frequent comments:
liked being able to work on multiple topics, not just one
workload was distributed (over 4 contributions)
learned cool stuff not covered in class
some discomfort editing other's work (worried about they might think)
gained insight into writing and editing
writing levels varied greatly, and this was challenging
appreciated the latitude of allowing article to "go in a new direction"
"generally value > challenges"
So there was tons of positive feedback.  And I know I need to provide more support regarding the concept of "editing / improving" a classmate's article as well as technical support with adding media.

This work is licensed under a Creative Commons Attribution 4.0 International License.