Pam Vickars / Show & Tell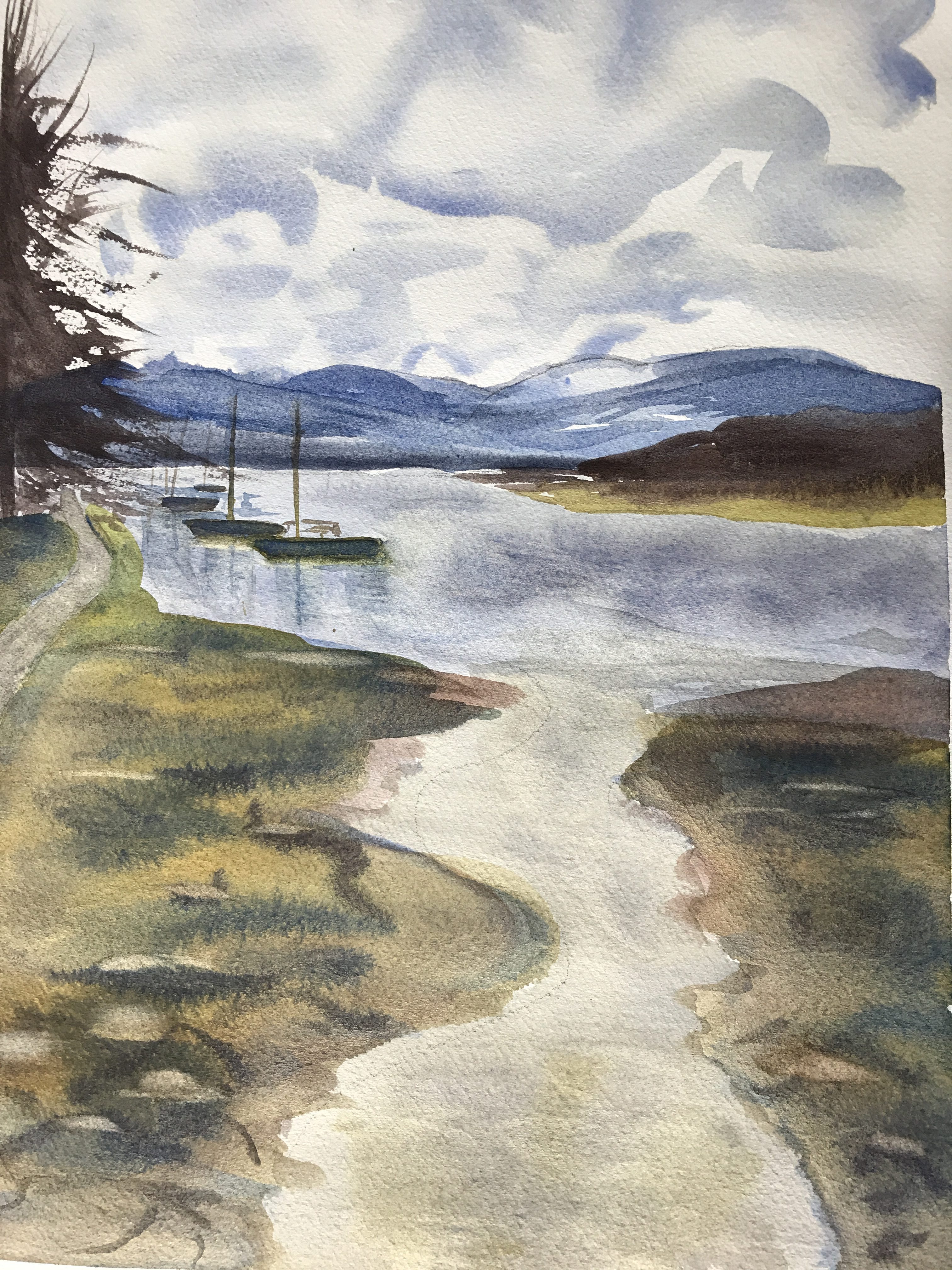 COLOUR AND DESIGN
The article I have chosen to share is by John Lovett,  https://www.johnlovett.com/color.  He has based his article on the work of Johannes Itten, who's book he describes as the clearest and most logical guide to colour theory.  (The Art of Color: The Subjective Experience and Objective Rationale of Color, by JohanneItten, Edition: 2, revised, illustrated and published by John Wiley and Sons, 1974).
The twelve part colour wheel is made from the three primary hues of yellow, red and blue in various combinations.
The following diagram describes how both saturated and compound colours  are formed.
Saturated colours draw more immediate attention than compound ones, which is relevant to design in art, interior and graphic design.  In the following watercolour painting, the colours utilized  have been derived from the three primary hues, and the saturated colour, in this case, blue, draws attention to the focal point of the painting.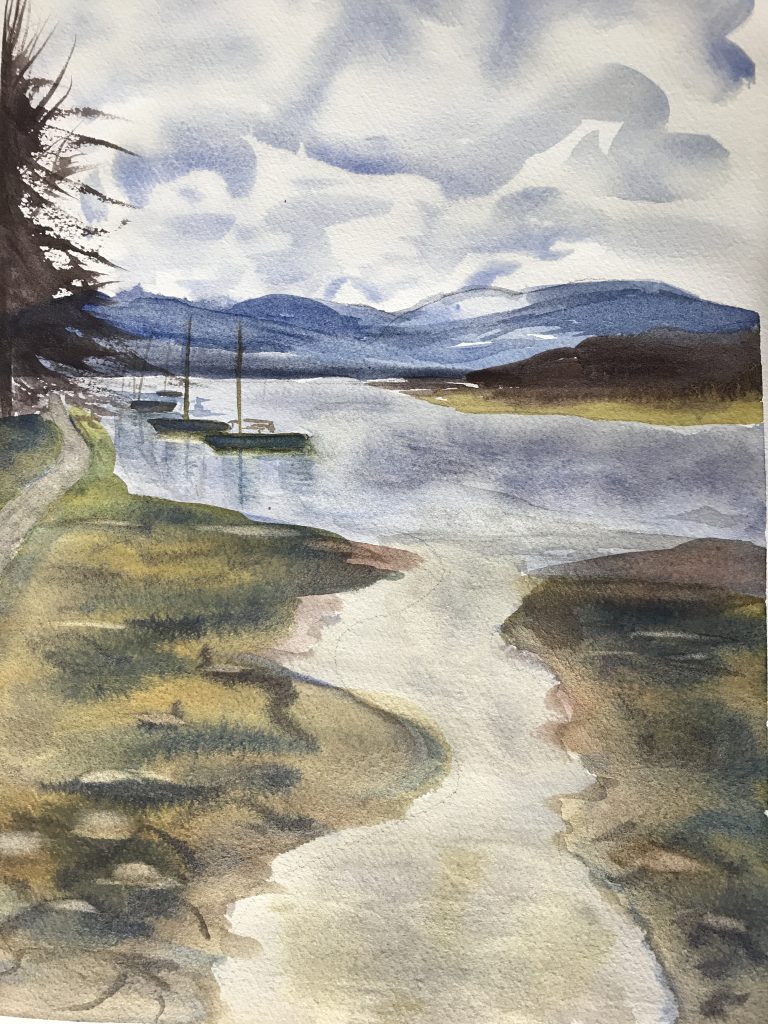 When cho0sing colours for art, interior or graphic design, it is important to consider the intent of the artwork.  For example, in corporate branding, it is important to reflect the type of business being represented.  As noted in the article, various health services require clean, cool, and more clinical colours, as seen in the Fraser Health logo taken from their website.
In interior design, colour can draw attention to a particular part of a room and create a certain mood.  In this case, the two saturated, harmonious colours of green and blue-green, are used on feature walls to offset the cream colour in the remainder of these adjoining rooms.  It also gives a more serene feel to the rooms.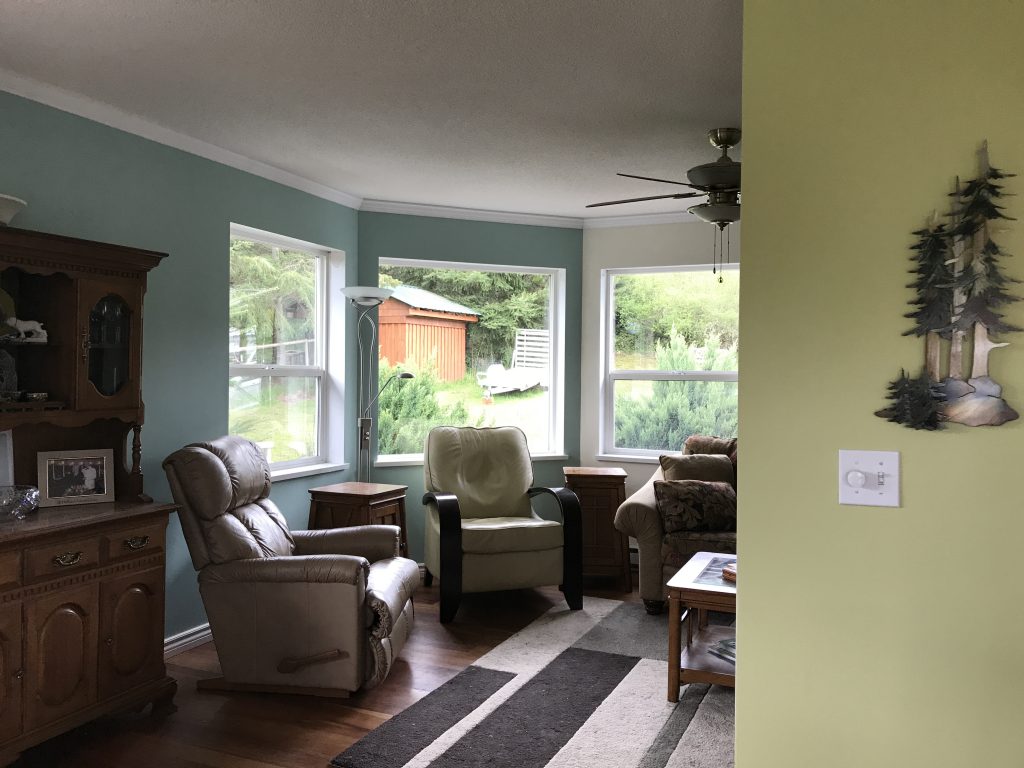 While our response to colour is generally most influenced by our culture, both the attention to saturated colours, and the concept of cool/pale colours being up and warm/dark colours being down, are described as "hardwired" into us.
Colour must be viewed within the context that it exists.  It is not wise to generalize that colour produces a predictable psychological response.  Red, for example, can signify love and passion, or, on the other hand, anger and rage.
Colour is one of the most flexible elements of design, whether it be within fashion, interior design, car manufacturing, or other industries.