Alex Cunningham | Assignment 2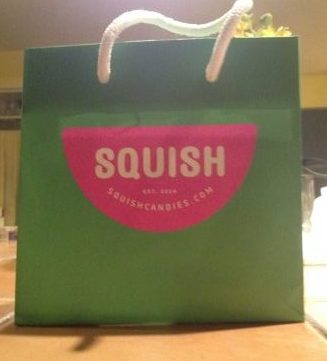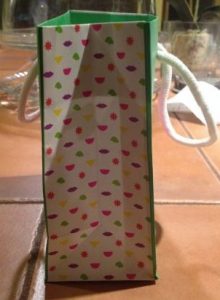 This bag is from a store called SQUISH Candies and is an example of clever visual design. The use of colour, silhouette, and rounded font all relate back to the store and its products.
The SQUISH customer is meant to be someone who is more "mature", or concerned with appearance and presentation than someone who buys candies in bulk. They are well off enough to have spending money for luxuries or frivolous purchases. This points towards an adult crowd, but also works to draw in a younger crowd that is afraid of looking "immature" and has spending money. Typically the customer is female, which explains the gift bag format, use of bright colours, and minimalist pattern that recalls certain Louis Vuitton bags. This customer believes that they deserve a treat, and would probably swing by this store after grabbing a Starbucks coffee, or a tea from David's Tea. Squish is trying to align itself with the new bourgeois–young (at heart) hipsters looking for quality, in presentation as well as product. This is why they made the design choices they have, in attempts to capture a market that has already been groomed by brands like Starbucks.