Pam Vickars / Assignment #3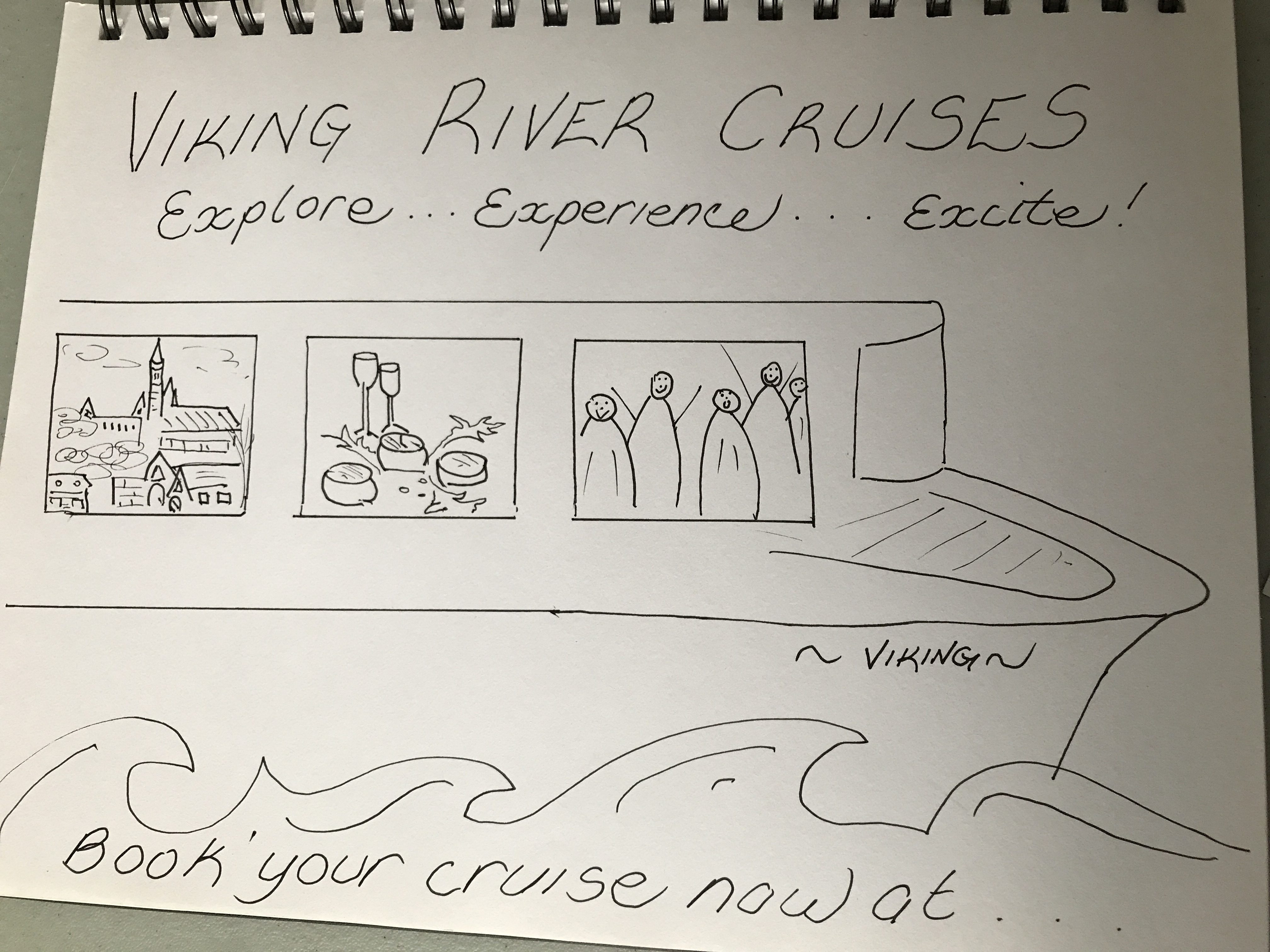 In this version of one of the concepts we developed in class, I am attempting to capture a range of experiences that individuals sailing with Viking would be able to take part in, that is, exploring interesting and historical sites, tasting local food and wine from the area, and sharing and becoming excited about experiences with fellow travelers.  At the same time, the picture highlights one of the modern longships with large, picture windows down the side.  While cruising along the rivers that Viking visits is predominantly a calm experience, the waves are included to emphasize the exploratory aspect of the trips and is in keeping with the image of 'Viking'.  The call to action in the last line encourages anyone reading this to book now while hopefully their interest has peaked.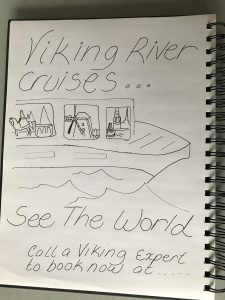 This drawing is similar to the first one, but in this case, the emphasis is on the many places that Viking visits through their various river cruises.  Here Budapest, Amsterdam and St. Petersburg are shown as just some of their destinations.  The by-line, "See The World",  lets prospective travelers know that Viking river cruises go beyond Europe.  In fact, it would probably be helpful to also show a picture of China or Vietnam where they also sail.