Noriko Fujiwara / Assignment #4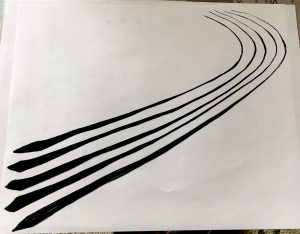 I wrote these lines with the concept of "fast". I used weight change into the lines to show the lines are coming from far away to the front. Also, by making the front of lines sharp, "fast" can be seen.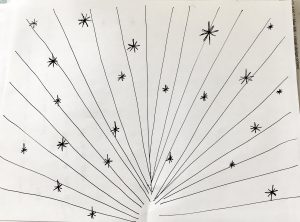 These lines show "bright". I thought brightness will spread from the inside to outside, so I wrote like this lines, but the asterisks around the lines might be point, not lines… (I'm not sure.)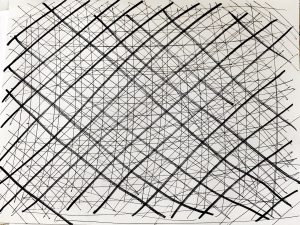 This shows "lost" with many thin and thick lines in many directions. In my thought "lost" would be very dark idea, complex, and stressed by a plenty of things, so I wrote many lines mixing together.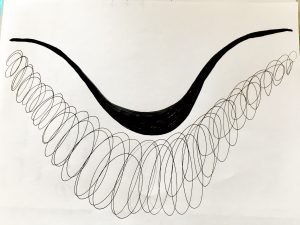 This shows "heavy", and I put volume of the picture in the middle-bottom by making the middle of lines thicker. So, it seems like these lines are weighted from the top.