Amber Crittenden~Show and Tell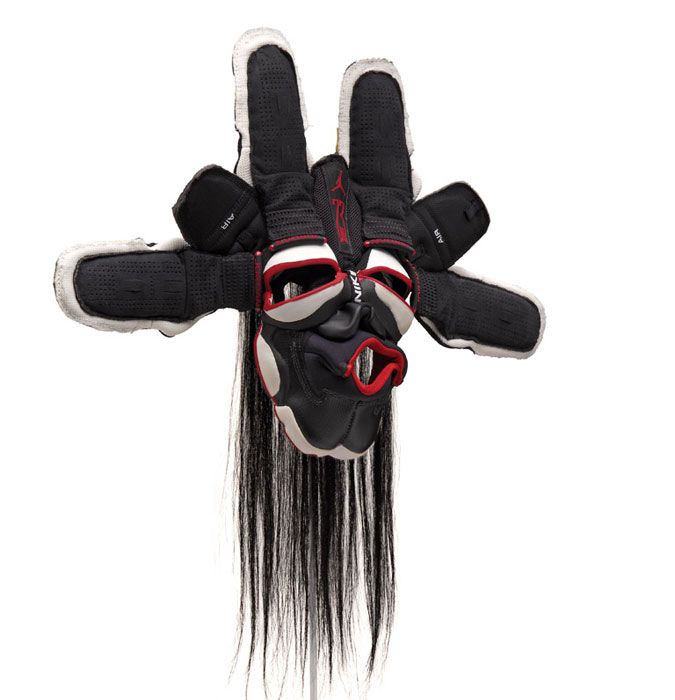 For my show and tell presentation I wanted to share a little about an artist I really enjoy.
Brian Jungen is an artist from BC and is of Swiss and Dene Za First Nation decent. Jungen attended the Emily Carr Institute of Art and Design in 1992. It was there that Jungen created some pieces that I really enjoy.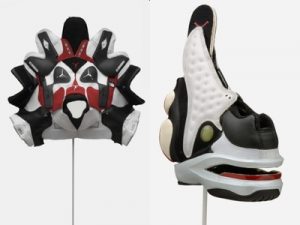 Jungen's series Prototypes of New Understanding (1998-2005) consists of various West Coast First Nation masks and totems constructed out of sports equipment. The masks are hand sewn from deconstructed Nike Jordan shoes and manipulated in the familiar style of masks created by many nations in the West Coast.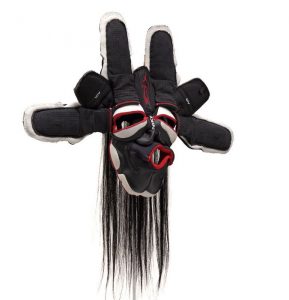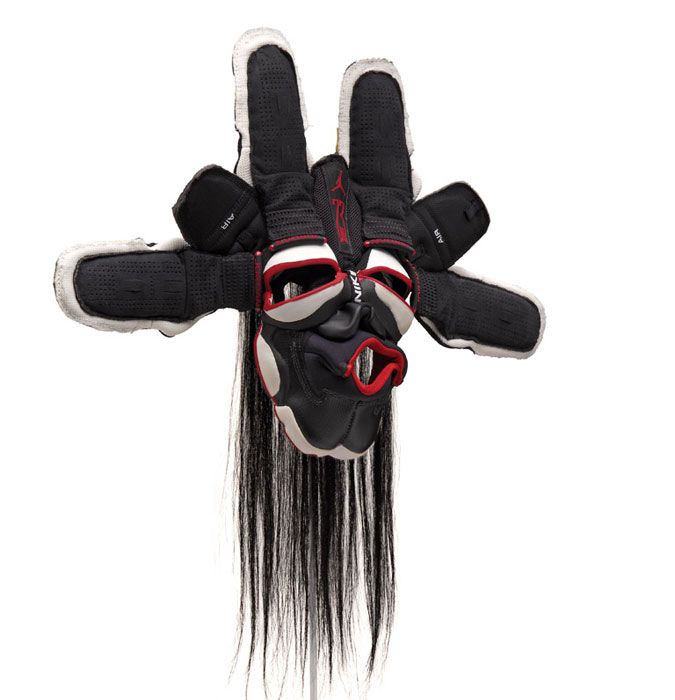 The totem poles are constructed from sports bags.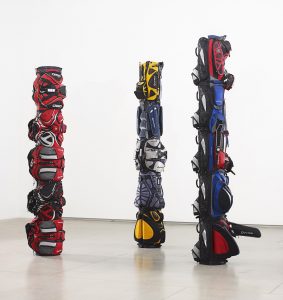 Jungen's art is referred to as "found art" where the artist manipulates familiar objects in unfamiliar positions or situations. I think this type of art really speaks to what we are learning in class. Our assignments this past week have heavily involved manipulating objects into unfamiliar situations. The circles we were asked to create involved manipulating with design using the same familiar object repeatedly.  I think it's really fascinating how the eye can be tricked by alternating objects in so many ways.
Aside from being class related I really like how Jungen's work speaks against the idea that Indigenous culture is static. Like people, cultures change and adapt. Jungen's use of western sports equipment shows that materials can change and culture can be represented in an urban context as well as traditional.