Noriko Fujiwara / Assignment #9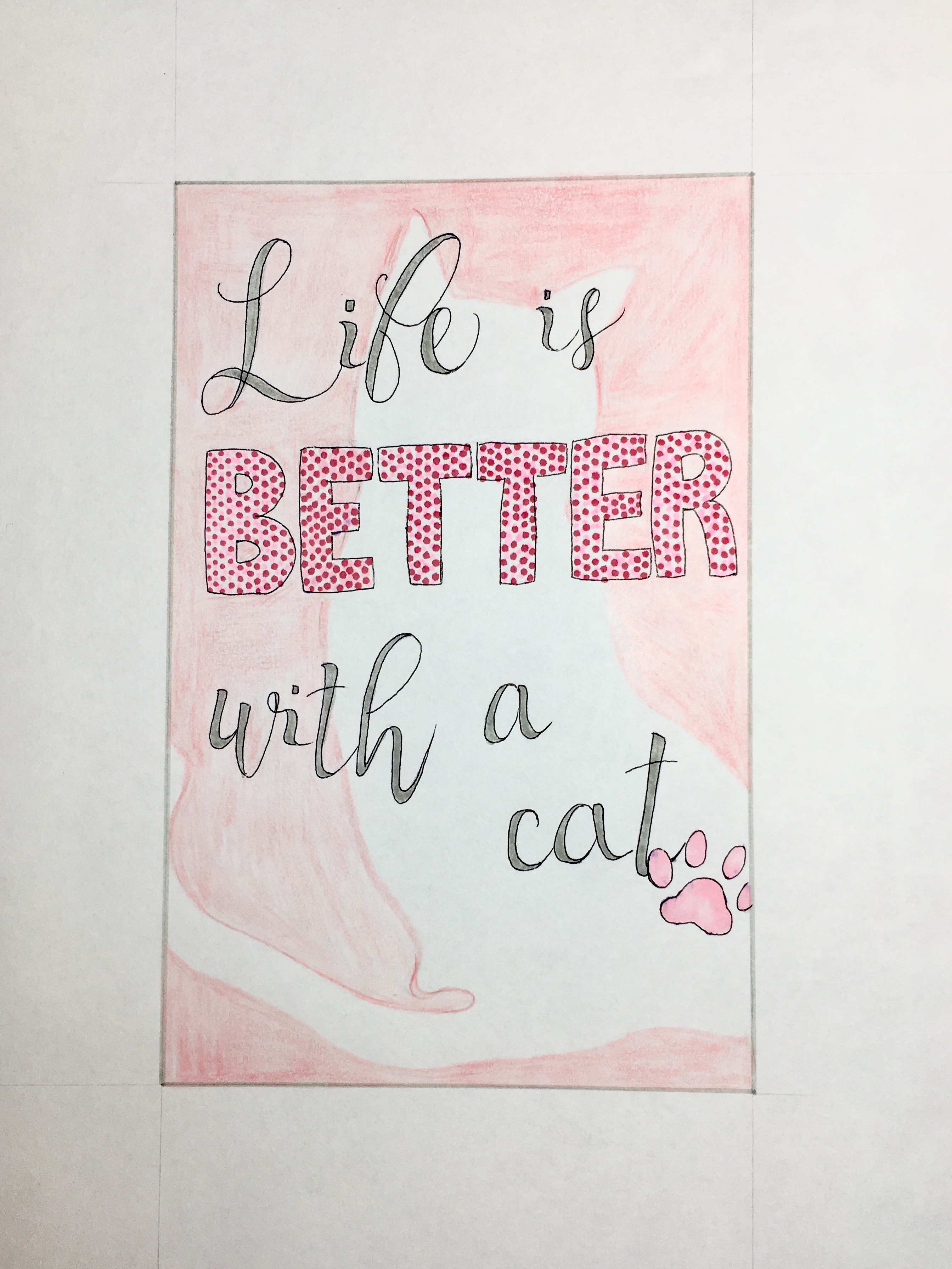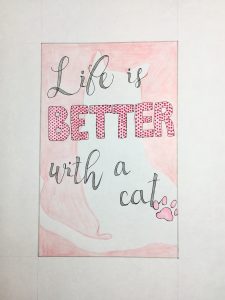 I used 2 font styles, "Spring Time Personal Use Font" and "Digitalt Font" both created in 2016. The reason why I used Spring Time Personal Use Font is because it seems like movement that cat is playing.
I chose this layout because I thought I want to make the design organic with the strong stress of BETTER. However, I could improve my design to make the layout of letters more freely. I used the colour of pink to express cheerfulness of cat in this design. Also, dots of "BETTER" is expressing the steps of cats.