Amber Crittenden~Assignment 10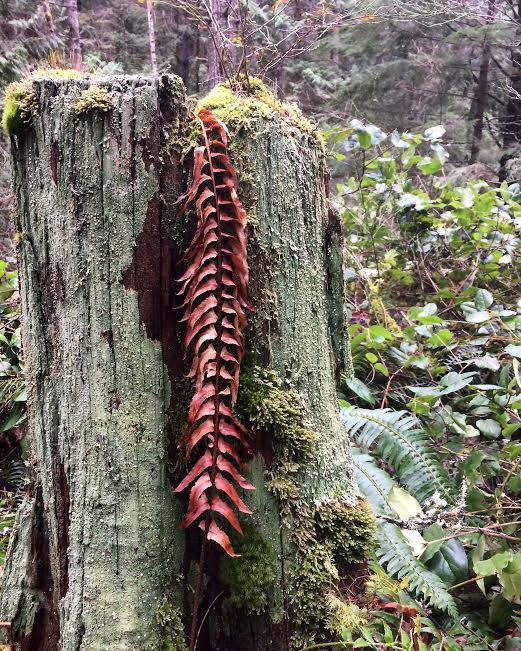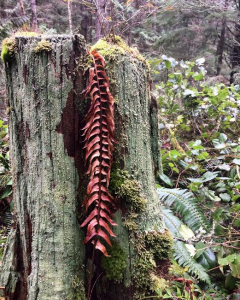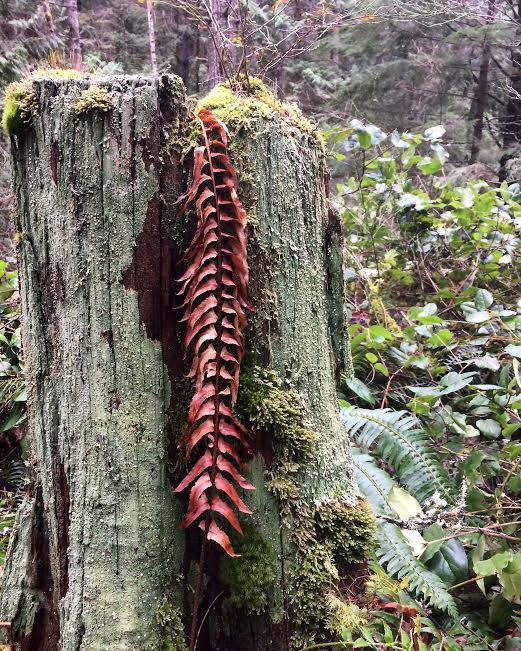 Today I spent all day on Stz'uminus First Nation territory doing a medicinal plant walk with Auntie Delores Louie, who is a resident elder at VIU. I was grateful for having spent such a wonderful day learning about indigenous plants and their uses. It was nice spending time in the shady woods today because I was recovering from yesterdays sunburn from our beach story telling on Penelakut island. All day we walked through the woods while Auntie D and her friend Mary Dawn shared the medicinal uses of various plants we saw. As we made our way down the trail we gathered some horsetail to make tea at lunch. As I was sitting eating my lunch I was thinking about how food physically looks like the body parts it helps. Cauliflower and broccoli are good for the brain, carrots for eyes (sliced carrot looks like eyes), beet juice is good for the blood and so on. As auntie was explaining the uses for wild plants I noticed a similar pattern. On my bus ride home I remembered this photo I took of a fern and it looked like a vertebrae laying on a stump. Today we learnt that ferns aid in relief of back pain and inflammation. My mind was kind of blown and I began to think of how to draw or photograph various plants into surreal situations such as supporting a back. Right now I am physically very tired and worn out but my inspiration has definitely been kick started.
(I am not able to take photos during my field school due to sacred landscapes and teachings, so I shared a photo taken by myself in March 2017).