Noriko Fujiwara / Show and tell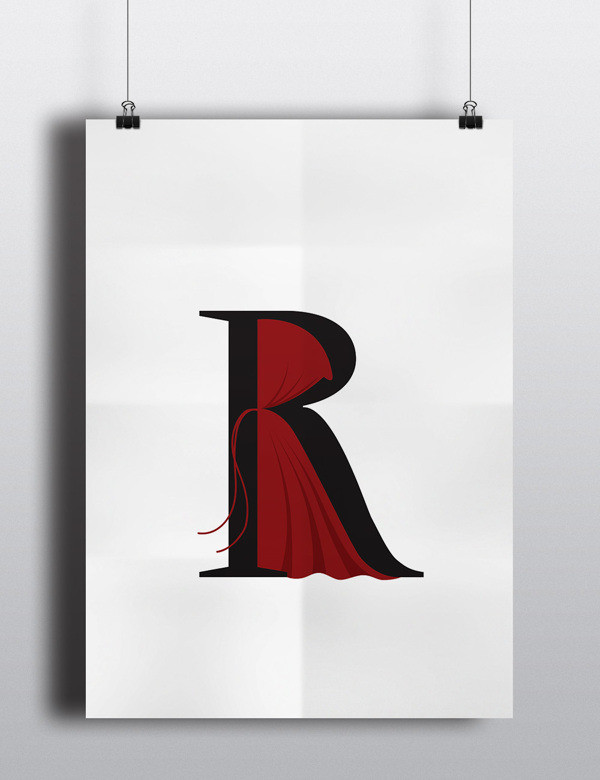 There is a graphic designer I want to share in the class. Anwesha Daolagupu is an Indian designer who creates signs or posters. After our study of typography, I got more interested in design with typography used, and I found her pieces.
Her designs are really simple, but I thought she demonstrates her messages very clearly. In 2015, she made these designs based on famous fairy tales by using the first letter of the title, and common images of the story.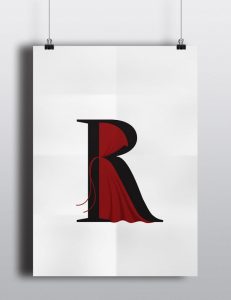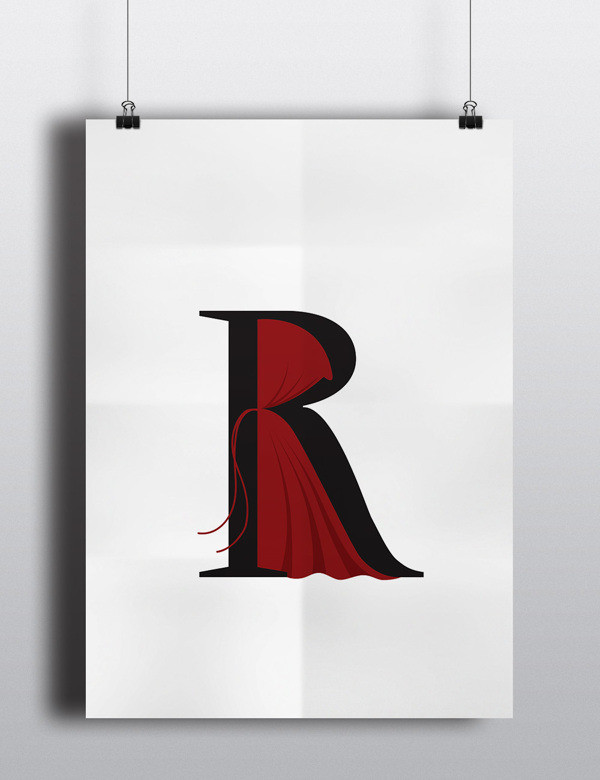 This design is for "Red Riding Hood", so it has red hood in the letter of "R".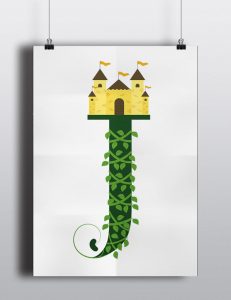 This "J" is for "Jack and the beanstalk".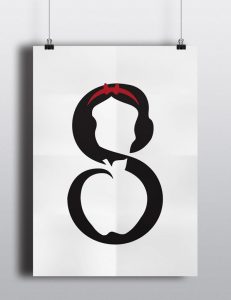 This is for "Snow White and the Seven Dwarves", and has her face and poisoned apple.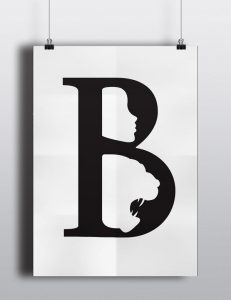 This "B" is for "Beauty and the Beast".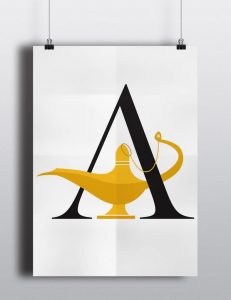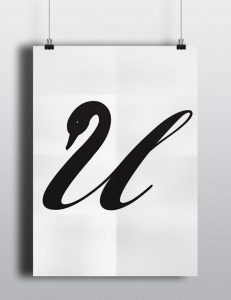 This one is for "Aladdin" with magic lamp, and this U is for "Ugly Duckling".
The reason I share this artist is because I thought these designs are really successful to simplify the message, and we can actually see what the design tries to tell the audience even though they are really simple with only one letter. I read many articles which state that the basic of typography design is making it clear to show the significant message, and I thought this is one of the answers.
By inspiring her art, I created this design.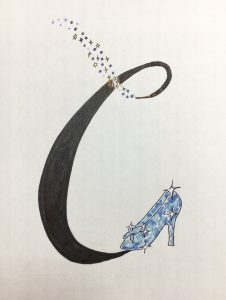 This "C" is for Cinderella and I drew magic of Fairy God Mother, and glass slipper to represent the story. I really liked this design idea because it has so many possibilities of decoration.
This link is her account.