Amber Crittenden~Assignment #12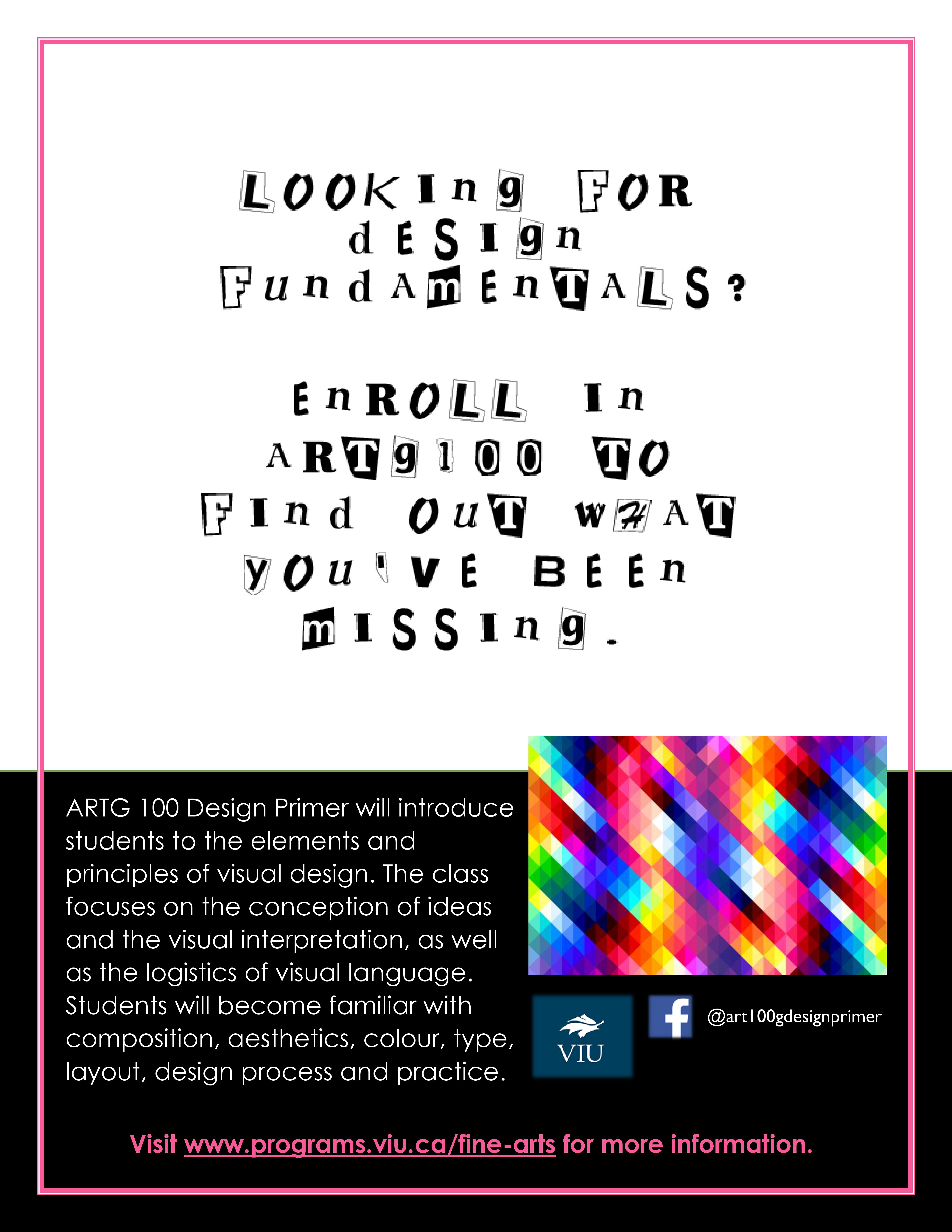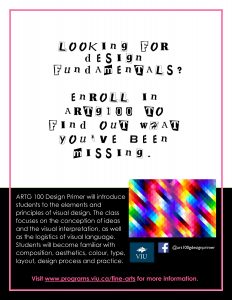 The concept behind my poster design comes from my love for the typography portion of the course. Having a background in street art I have a passion for painting words and letters. I found that since taking this course I have become eager to learn more about typography and apply new knowledge to my own letter work.
My audience was geared towards students of all ages at VIU. I had this idea of a ransom note hanging in a hallway on campus causing people to do a double take. There are so many posters hanging in the hallways I wanted mine to stand out. The note would draw people in to read the poster to learn more about the class.
I really liked the information on rule of thirds and have drawn attention to how much I use it in my artwork and photography. I wanted to go simple with the rule of thirds and create a colourful yet refined impact.
The colourful clipart image is a nod to the information we learned about colour and colour pallets. I love using a colour wheel and creating great combinations, and I found I learnt so much more after this class.
I did have some trouble creating this piece as I am not familiar with computer design programs. I ended up creating this poster with Word and converting the PDF into a JPEG. It was definitely a challenge but I really like the clean finished look to my poster. I do not know how to crop a close up of the poster so I have attached the PDF for further inspection and close up.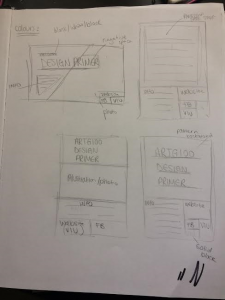 I started this project with an idea in my head so I found it challenging to go to the sketch book. I did however come up with some alternative layouts that I think would look cool. Once I did my sketches I almost did another one because my ransom note wasn't working out technically.
Thanks for looking,
Amber C 🙂