Pam Vickars / Assignment #12 – Final Project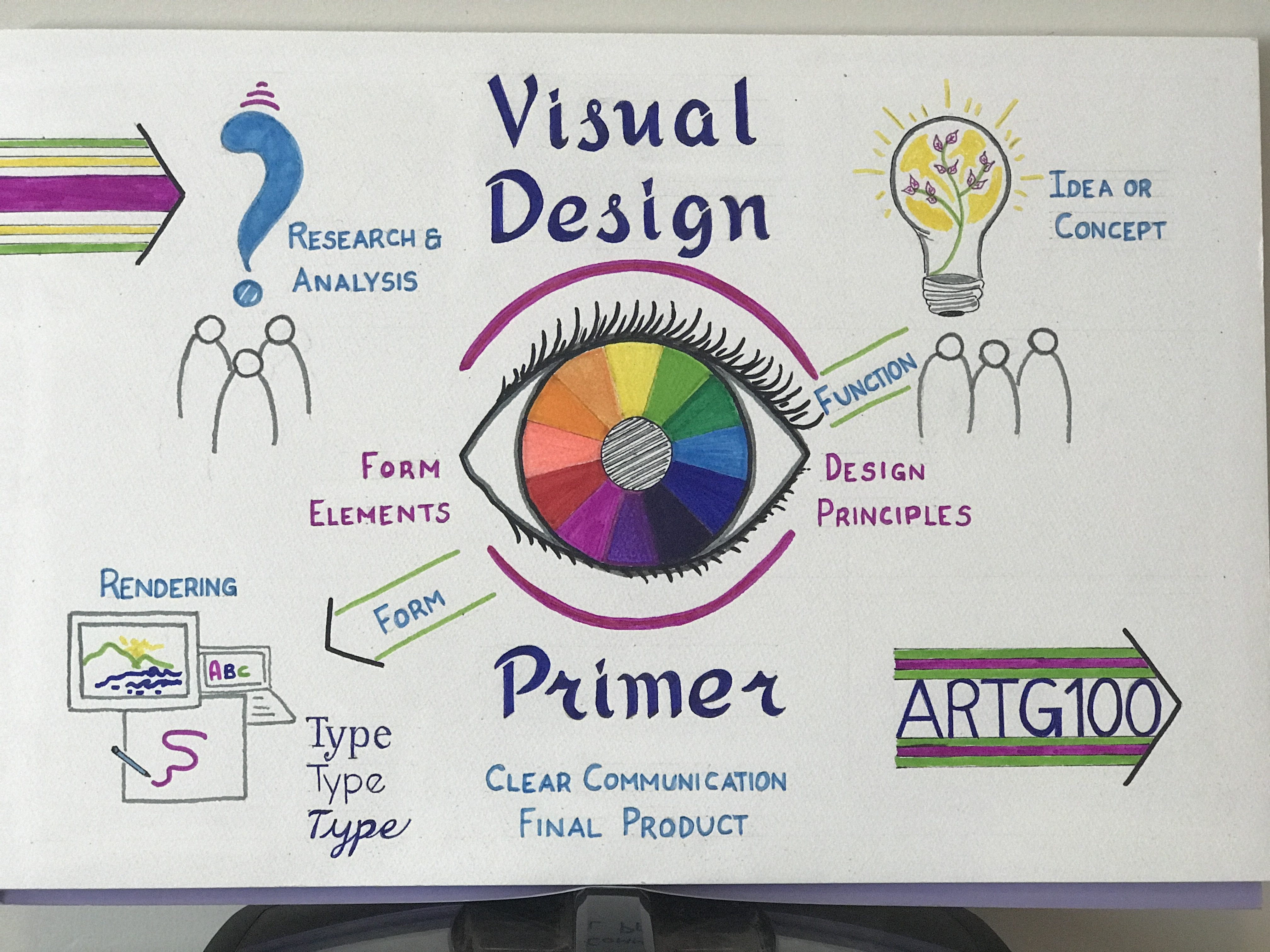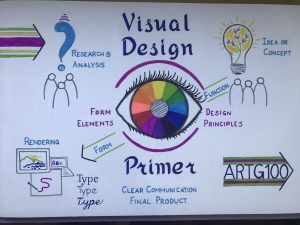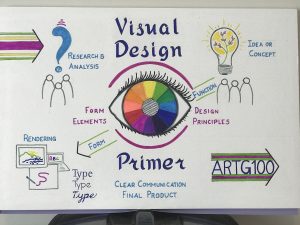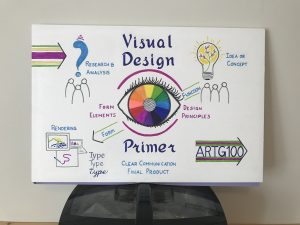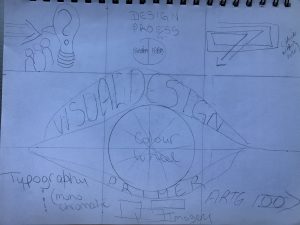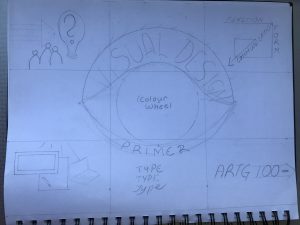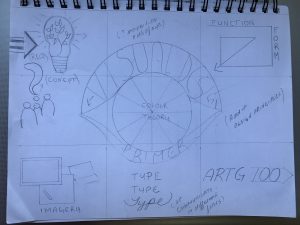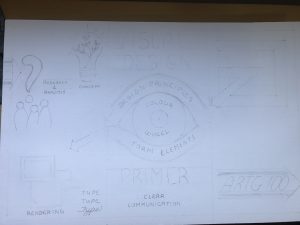 This is a poster I produced and rendered by hand with a view to telling prospective students about the ARTG 100 course.  The content chosen is largely taken from the Graphic Design model that we learned about in class.  I think this model very accurately describes the many aspects of the design process and just how involved it can be. I did not incorporate all of the element as I did not want to make the poster too busy.  With the importance of all of the front end work in the process, the upper half of the poster focuses largely on that.  I mainly chose the elements that I thought would hold interest for, as well as be visually appealing, to prospective students.
I chose to do this project on 12 inch by 18 inch watercolour paper, more in keeping with the size of a poster, and admittedly, because it is nice to work with.  A modular grid was utilized, with 3 rows and 3 columns.  This worked well for the content, and also encorporating the law of thirds.  A number of things were placed close to the points where the grid lines intersect, off centre. However, after playing with it during the thumbnail sketching process, it visually made sense to put the colour wheel within the eye in a more central location.  There were two main fonts used: Redressed for the main heading, which I believe to be a very attractive, yet clearly legible, font.  The second font used was Novecento Wide Normal; this seemed more appropriate with its simplicity and readability for the smaller print the viewer encounters as he or she travels through the process.  For the small section outlining typography under 'Rendering':  Playfair Display, Caviar Dreams, and Dancing Script OT were used.  This was done in a effort to give the viewer a taste of the many popular fonts out there.  With regards to colour, I wanted to use a palette of joyful spring colours that work well together:  red-violet and yellow-green which are complementary, yellow which is analagous to yellow-green, and blue-green which is known to be a very appealing and calming, yet fresh colour.  The darker blue font was used to add weight and emphasis, and along with the gray, was meant to add the contrast of a more professional, business-like feel. While design is creative and fun work to do, it is not for the 'faint at heart' and is serious work, as of course is education.