By Sherryl Maglione (Miss Magz), Cowichan Campus, ABE English Instructor, Vancouver Island University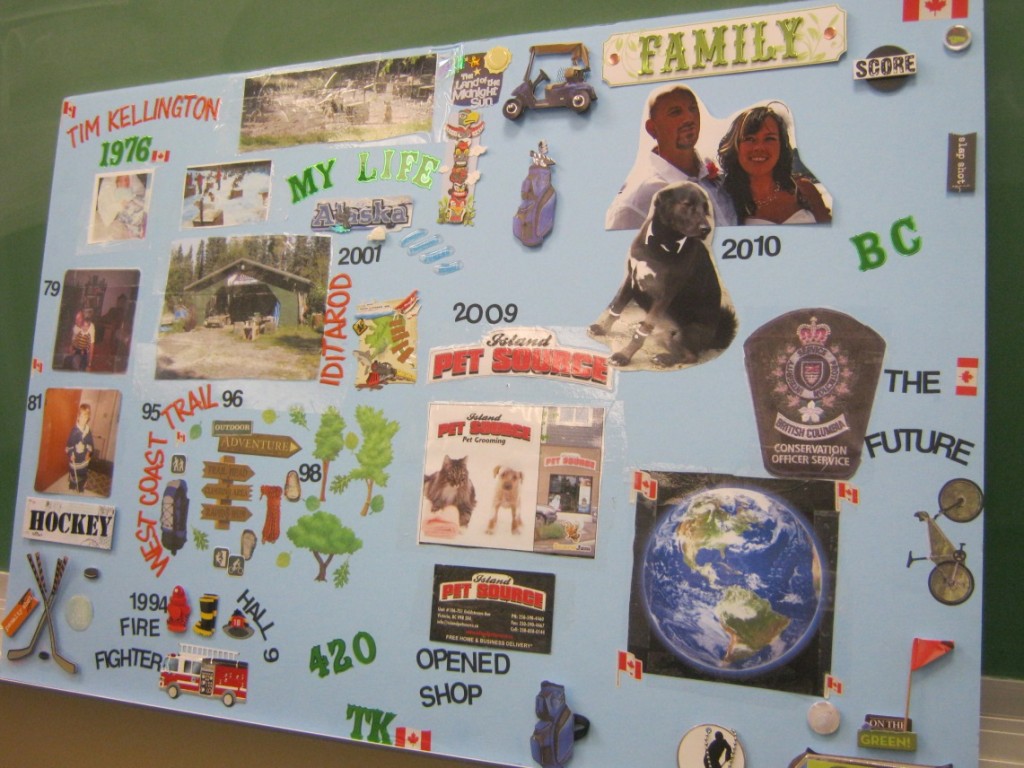 A meaningful way to understand one's life and commemorate one's progress through events and situations is to reflect on important memories, think about the people who are important to us, and gather images together that are critical to understanding our personal history.
A few years ago, one of my students was struggling with her Life Map assignment.  She had a very sad personal history; unfortunately, she had spent most of her young life in many foster homes and did not have the opportunity to put down roots in a meaningful way.  We had a discussion about the various major events that she could recall in her life and I researched her cumulative file (with the permission of the principal) and copied her grade one through high school-age school photographs for her to use.  With a few basic supplies, such as poster board, colored paper, markers and crayons, stencil lettering, glitter glue, and her photographs, she completed her Life Map.
During the reflection and discussion session, she stated her happiness and incredulity that she was able to complete this assignment after all!  Best of all, she thoroughly enjoyed the process of recalling various places where she lived when her school pictures were taken.  Some memories held sad associations for her; however, many of the pictures evoked positive experiences as well.  In addition to personal photographs, students can use hand-drawn pictures, downloaded images from the Internet, and important quotes they feel represent their philosophy and understanding of their life.
Life Maps are not only a visual product of one's history; they are also a way to think about one's growth process and honor life experiences.  The Life Map exercise provides an excellent example of process and product; cumulative and summative assessment opportunities become self-evident for both student and instructor.  Over the years, I have had many students work through this process and they are able to appreciate and recognize the worth of this activity.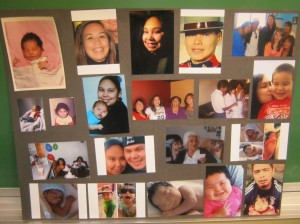 The Life Map is also an excellent pre-writing activity that will help students complete an autobiographical essay.  I have used the Life Map and Autobiography Essay in my EDCP classes, as well as my English 037/047 classes.  A critical part of the Life Map exercise is the reflection and discussion.  Students can choose to share their Life Map with a class partner, with the instructor, and with the entire class.
Resources
Assessment – Life Map
A.        The Life Map includes a minimum of 10 main events  which include relevant pictures/symbols/images (50 points)
B.        Each event is labeled in chronological order (early to present) (10 points)
C.        Creativity and effort (color, layout, etc.) (20 points)
D.        The map has a title on the top of the paper (10 points)
E.         Reflection/Discussion (10 points)
Total                            100 points