By Heather Wilson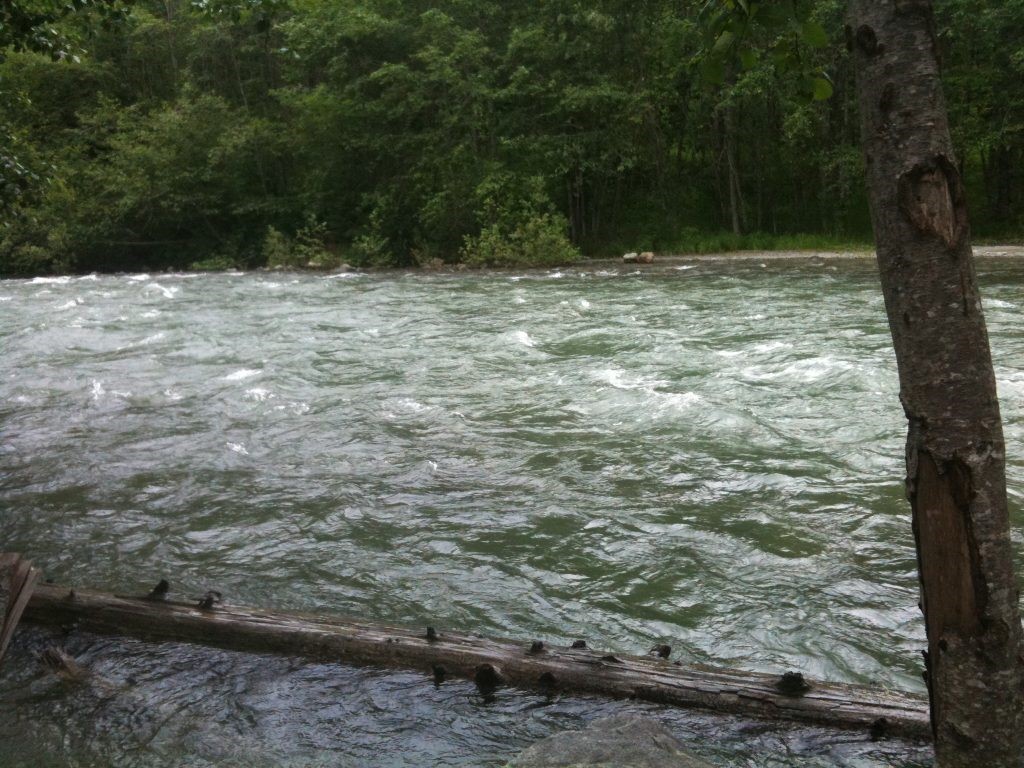 After watching the TED talk video, Reclaiming the Honourable Harvest by Robin Kimmerer (2012), I could not stop thinking about a statement she made. She said, '… a boy was raised by a river.' And further questioned if there were two meanings in that statement – was the boy near or reared by a river? Now that I have reflected on that statement, with my own knowledge and experience, I would say that 'a boy raised by a river' was just as near it, as he was reared by it. If the boy had the time and freedom to wander and wonder… Where would the boy go to play? Where would he go when he was bored? Where would he want to take his friends? Where would he go to explore? Where would he go for adventure? Where would he go when his soul needed soothing? To the river.
My role as an ECE would be to create time and space for children to become familiar with the land. There is much excitement in the novel experiences, but there is depth, layers and the richness of the child's own knowledge when they are in a familiar place. Only once this familiarity is there, do children begin to connect with the land, when they are influenced, loved, and raised by that space. In the Early Learning Framework [ELF] (Government of BC, 2019) there is reference to this idea, "Providing time, space, and materials rich with possibilities for experimenting, imagining, and transforming allows children to create and explore…" (p. 75).
There is depth to these questions once you start unpacking them. My role as an ECE seems clear, but what challenges are we facing? Children come from many different families and thus different cultures and perspectives, how do we connect children who would prefer to be connected to a screen or game? When it comes to Infants and Toddlers, how do we explain to families that they are capable of walking a trail, exploring a forest/beach/field/rocks/dirt and connecting with it meaningfully?
Robin Kimmerer spoke and wrote beautifully, and I really appreciate her nine responses to the gifts of the earth:
Never take the first one.
Ask for permission.
Listen.
Take only what you need.
Use everything you take.
Minimize harm.
Be grateful.
Share.
Reciprocate.
I am wondering how Kimmerer's nine responses to the gifts of the earth invite me to think with/about the pathway "Every child is a gift" (Government of BC, 2019, p.66) as offered in the ELF's Living Inquiry Well-being and Belonging? How might we meet and receive children as gifts? How might we give meaning to the statement, "every child is a gift?" in our daily encounters with children? How might we show our love, appreciation and responsibility to the children in our care?
References
Government of British Columbia. (2019). British Columbia early learning framework (2nd ed.). Victoria: Ministry of Education, Ministry of Health, Ministry of Children and Family Development, & British Columbia Early Learning Advisory Group. https://www2.gov.bc.ca/gov/content/education-training/early-learning/teach/early-learning-framework
Tedx. (2012, August 18). Reclaiming the Honorable Harvest: Robin Kimmerer . YouTube. https://www.youtube.com/watch?v=Lz1vgfZ3etE&feature=youtu.be