By Heather Wilson
In the reading 'The Educator I Once Was' by Shannon McDaniel in the Early Learning Framework (Government of BC, 2019, p. 91-96), I wonder how much time and reflection took place before she felt able…
I wonder about her initial anxiety and how she perceives that experience as her practice continues. Does she always think back to this memory and see the positivity in how far she has come? Or is she thankful for her apprehension, as it guides her more than it stunts her growth as an educator?
When she models her own curiosity by putting her barefoot in the mud, the educator and child experience, learn and grow together, and she captured it beautifully in her Pedagogical Narration.
McDaniel's story connects me back to Ted Aoki's (2004) article, 'Teaching as In-Dwelling between Two Curriculum Worlds', where he mentions, "… there is a forgetfulness that teaching is fundamentally a mode of being" (p.160). To me McDaniel's role as an educator has gone far beyond a simple statement of, 'taking toddlers into the forest' but she lived her experiences with the children and with her colleagues.
The children saw her vulnerable on both occasions mentioned above. First, with her anxiety of her capabilities and the children's' in the woods, but by asking for help (from her colleagues) she models to the children what they might do if they are afraid. I wonder if she presented her fears to the children. What kind of outcome or solution would they present? Her second engagement with the toddlers, forest and mud was another moment of vulnerability. The educator is trying a new thing, pushing her comforts and exploring her senses and environment – just what we as educators are trying to give the children.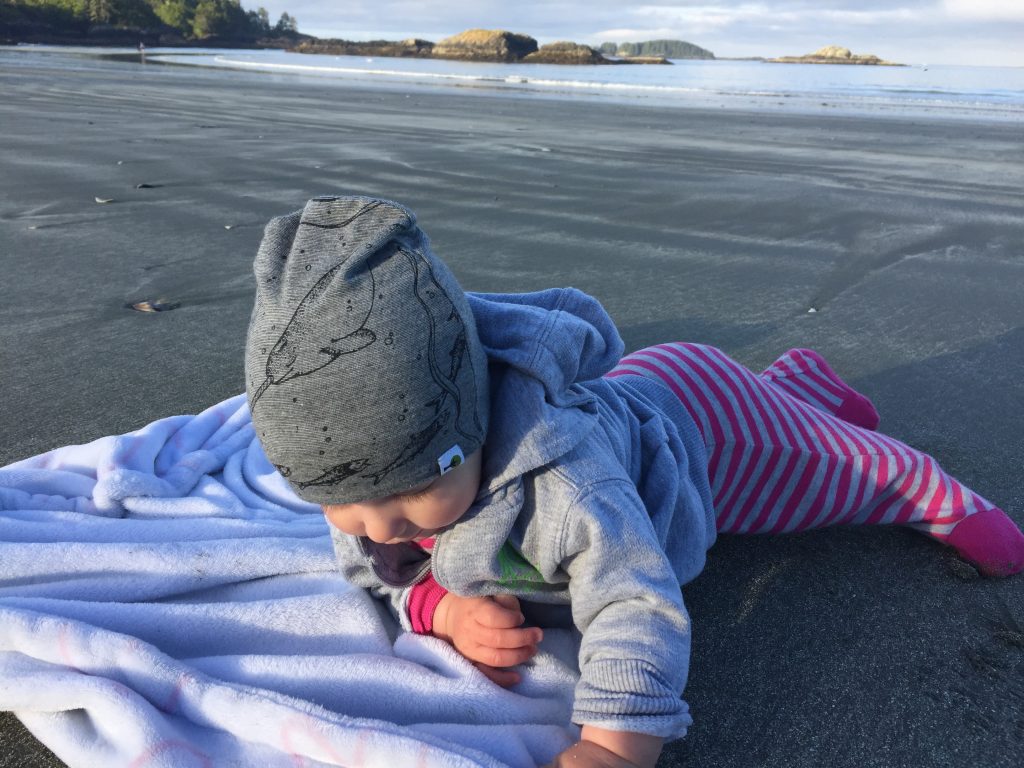 She presented an amazing example of modeling by just being true to herself. That cannot be taught in one lesson, it is taught in experiences, places and relationships.
References:
Aoki, T. T. (2004, 2011). Curriculum in a new key: The collected works of Ted T. Aoki (W. F. Pinar & R. L. Irwin, Eds.). Lawrence Erlbaum, Routledge.
Government of British Columbia. (2019). British Columbia early learning framework (2nd ed.). Victoria: Ministry of Education, Ministry of Health, Ministry of Children and Family Development, & British Columbia Early Learning Advisory Group. https://www2.gov.bc.ca/gov/content/education-training/early-learning/teach/early-learning-framework