By Alejandra Gorostiza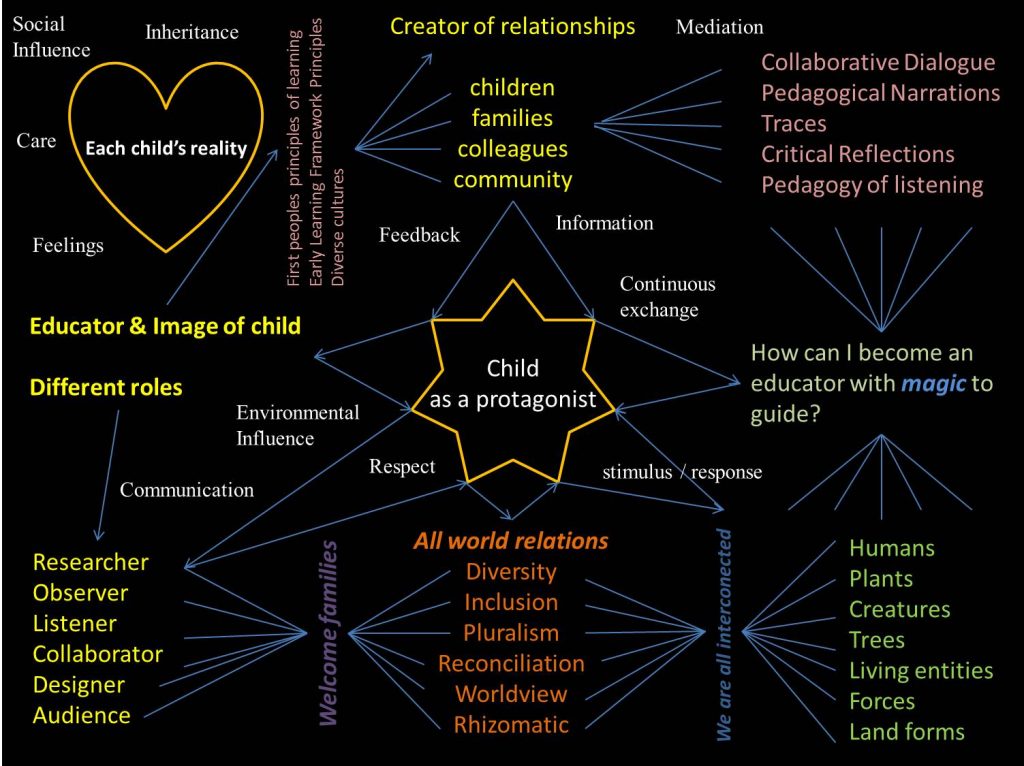 The Early Learning Framework (Government of BC, 2019) describes a rhizome as a plant that develops underground and buds in many directions and without a predictable pattern. Inspired by this image, I created this visual map of my learning connections on this wonderful, complex, and unpredictable path to becoming an early childhood educator.
Grateful for so much!
References:
Government of BC. (2019). British Columbia early learning framework. Victoria, BC: Queen's Printer.